(This article is generated by auto AI translator.)
Today we will continue to recommend 6 films released in Japan in 2017. In addition to touching love stories, manga adaptations and hilarious works, there are also many deep, worthy of repeated thinking about films in 2017.

1.Ajin: Demi-Human(亜人)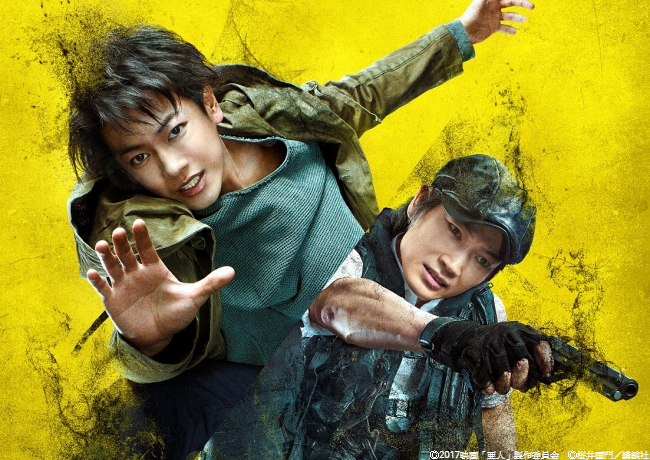 (C)2017映画「亜人」製作委員会 (C)桜井画門/講談社
Kei Nagai (Takeru Satoh) dies in a car accident, but his body is recovered and he is revived. From the accident, Kei learns that he is a type of immortal known as Ajin (demi-human). Ajin are considered dangerous by humans. Kei as an Ajin is found by the government and sent to a research facility. There, he is held in custody and undergoes painful experiments.
Sato is also an Ajin and a terrorist. He is the only one to extend a helping hand to Kei, but Kei can't take part in Sato's plans to commit mass murders against humans.
2.The Third Murder(三度目の殺人)

(C)2017 フジテレビジョン アミューズ ギャガ
Tomoaki Shigemori is a lawyer tasked with defending a client (Misumi), who faces the death penalty if found guilty, in a murder trial. Misumi has previous convictions for murder and has confessed to the crime, but evidence in the case leads to Shigemori having doubts about what really happened.
3.I Want to Eat Your Pancreas(君の膵臓をたべたい)

(C)2017「君の膵臓をたべたい」製作委員会 (C)住野よる/双葉社
I (Takumi Kitamura) am a high school student. I happen to find a diary by my classmate Sakura Yamauchi (Minami Hamabe) that reveals she is suffering from a pancreatic disease. I spent time with Sakura, but she dies.
12 years later, due to Sakura's words, I (Shun Oguri) am now a high school teacher at the same school where I graduated from. While I talk with my student, I remember several months I spent with Sakura. Meanwhile, Kyoko (Keiko Kitagawa), who was Sakura's friend, is soon to marry. Kyoko also recalls the days she spent with me and Sakura.
4.Teiichi: Battle of Supreme High(帝一の國)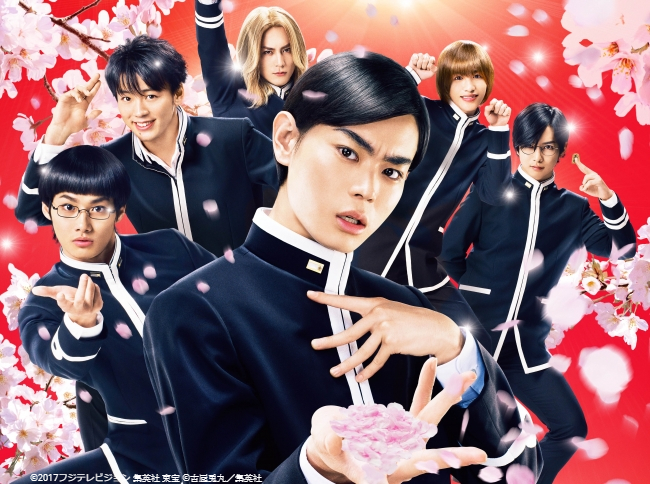 ©2017フジテレビジョン 集英社 東宝 ©古屋兎丸/集英社
Teiichi Akaba (Masaki Suda) is a student at a prestigious private male high school known for producing important politicians and bureaucrats. His dream is to become the prime minster and make his own country. To help achieve his dream, he wants to become elected as his school's student council president. The elected student president receives privileges and a better chance for promotions later in the political & bureaucrat world. A power struggle takes place surrounding the student election.

11-year-old Tomo (Rinka Kakihara) lives with mother Hiromi (Rie Mimura), but Hiromi decides to give up on her and leaves their home. Tomo, now all alone, visits her uncle Makio's (Kenta Kiritani) home. Makio lives with his beautiful girlfriend Rinko (Toma Ikuta). Rinko was born as a man and now works as a caregiver at a home for the elderly. Tomo is a little confused by the situation, but they begin to live as a family.
6.Gukoroku:Traces of Sin(愚行録)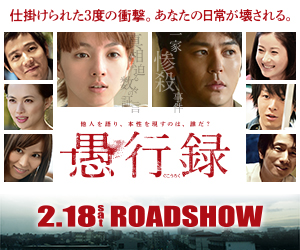 (C)2017『愚行録』製作委員会
An elite salary man, his wife and and their child are murdered by an unknown assailant. The case initially made the headlines, but it is now an unsolved case.
One year later, Tanaka (Satoshi Tsumabuki) begins to cover the unsolved murder case. He is a reporter for a weekly magazine. Through an interview with someone who knew the murdered couple, Tanaka learns the murdered couple was far from the ideal couple that they appeared. The truth of the case begins to appear.
◆Related Articles
Popular 6 Japanese Movies in 2018 recommended for you!
Popular 6 Japanese Movies in 2019 recommended for you!
The 10 Best Japanese Romance Movies!(TOP1~TOP5)
The 10 Best Japanese Romance Movies!(TOP6~TOP10)
Popular 6 Japanese Dramas in 2019 recommended for you!
Popular 7 Japanese Dramas in 2018 recommended for you!
Popular 7 Japanese Dramas in 2017 recommended for you!