(This article is generated by auto AI translator.)
Today we're recommending 6 Japanese movies for 2019 and hope you'll enjoy our recommendations!
1.One Night(ひとよ)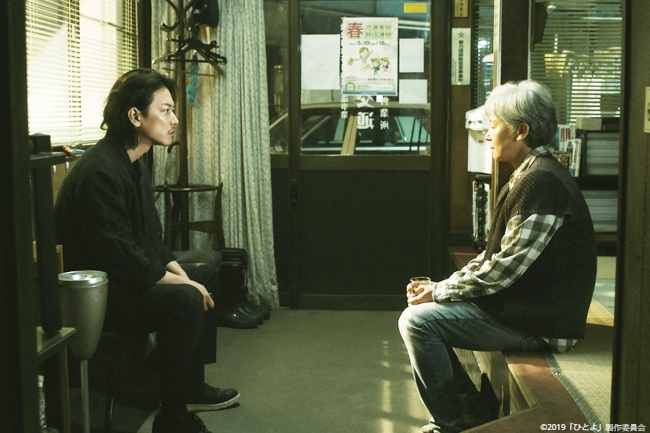 ©2019「ひとよ」製作委員会

In one night, a case took place involving Koharu (Yuko Tanaka) and her 3 children: first son Hiroki (Ryohei Suzuki), second son Yuji (Takeru Satoh) and daughter Sonoko (Mayu Matsuoka). Afterwards, each member of the family lived separately.
15 years later, the family meets again. Second son Yuji works as a freelancer writer. First son Hiroki has a hard time communicating with other people. Daughter Sonoko dreamed of becoming a hairdresser, but she gave up on her dream after what happened 15 years ago and she now works a snack bar.
2.Listen to the Universe(蜜蜂と遠雷)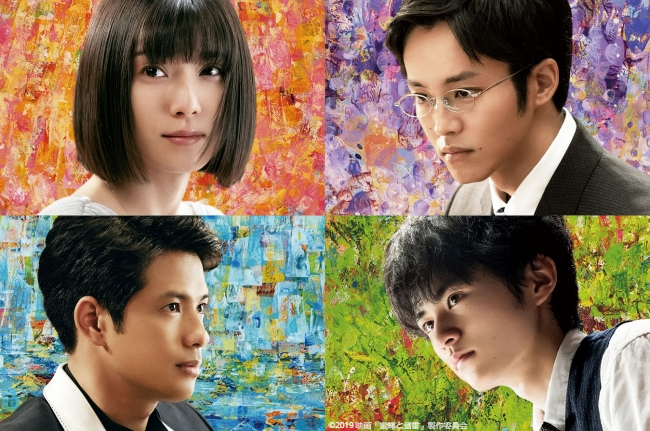 ©2019 映画「蜜蜂と遠雷」製作委員会

4 young pianists Aya Eiden (Mayu Matsuoka), Akashi Takashima (Tori Matsuzaka), Masaru C Revy Anatoru (Win Morisaki) and Jin Kazama (Oji Suzuka) compete in the preliminary round of an international piano competition.
Aya Eiden was known as a child prodigy for playing the piano, but her mother, who understood her the most, passed away. Aya Eiden then stopped playing the piano at the age of 13. Now, at the age of 20, Aya Eiden decides to take part in the international piano competition.
Akashi Takashima (Tori Matsuzaka) graduated from a music university, but he now works at a musical instrument store. He enrolls in the international piano competition as a last challenge due to his age.
Masaru C Revy Anatoru (Win Morisaki) attends the Juilliard School. He is favored to win the preliminary round. 16-year-old Jin Kazama (Oji Suzuka) is unknown and appears in the competition. He has a recommendation letter from a late pianist who was recognized as the best in the world.
Genius writer Osamu Dazai. Although he has a pregnant wife, Michiko, and two children, there are continuous rumors of affairs and repeated suicide attempts. He has become a star of the time by repeatedly releasing best sellers even though he has gotten on the wrong side of the Establishment because of his eccentric way of life. Dazai falls in love with Shizuko, an aspiring writer, through her literary talent, and they love each other intensely. At the same time, he seeks salvation through Tomie, a widow. Dazai's life goes crazy when his two mistresses wants a child, but he is spurred on by Michiko who still believes in her husband's talent, and he finally starts writing the story of " a man disqualified as human" that can only be written by him alone…
4.Kingdom(キングダム)
Orphaned by war, Shin (Kento Yamazaki) dreams of rising from his low status in life as a servant boy by becoming a general. Shin has a fateful encounter with the boy destined to become the Qin emperor, Eisei (Ryo Yoshizawa), and Eisei proves to be a critical ally on Shin's journey to greatness. Working together, the young men seek to reclaim Eisei's throne and unite the Warring States under a single banner.

5.Fortuna's Eye(フォルトゥナの瞳)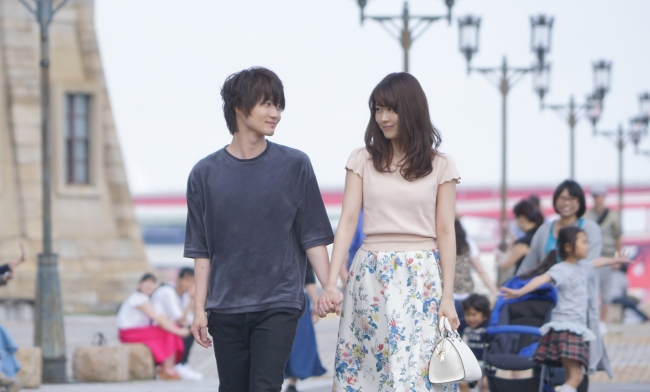 Ⓒ2019「フォルトゥナの瞳」製作委員会​

When Shinichiro Kiyama (Ryunosuke Kamiki) was little, his family died in a plane accident. Since then, he has not made any friends and he has lived a lonely existence. One day, Shinichiro Kiyama acquires a special ability. His special ability is to see through the body of people who are about to die. Shinichiro Kiyama's life changes because of this. Shinichiro Kiyama meets Aoi Kiryu (Kasumi Arimura) at a cellphone shop. He becomes attracted to her with her bright personality and Aoi Kiryu is attracted to Shinichiro Kiyama. They enjoy happy days together, but, all of a sudden, Shinichiro Kiyama is able to see through Aoi Kiryu's body.

Three murder cases take place in Tokyo. Numbers are left at the murder scenes, possibly hinting at where the next murder will take place. An investigation begins of the serial killer and Detective Kosuke Nitta (Takuya Kimura) works on the case. He believes the next murder will take place at Hotel Koruteshia Tokyo. To catch the killer, Kosuke Nitta goes undercover and begins working at the front desk of the hotel.
Naomi Yamagishi (Masami Nagasawa) works at the front desk of Hotel Koruteshia Tokyo. She is selected to train Kosuke Nitta for his front desk job, but they can't get along. Kosuke Nitta is focused on catching the killer, but Naomi Yamagishi prioritizes the safety of the guests. As they begin to understand each others differences, they also begin to build a trust between each other. Who is the murderer?
————————————————————————————————————

I wonder if everyone has seen all six of the above works? Let us know which one is your favorite!
◆Related Articles
The 10 Best Japanese Romance Movies!(TOP1~TOP5)
The 10 Best Japanese Romance Movies!(TOP6~TOP10)
Popular 6 Japanese Dramas in 2019 recommended for you!
Popular 7 Japanese Dramas in 2018 recommended for you!
Popular 7 Japanese Dramas in 2017 recommended for you!