(This article is generated by auto AI translator.)
Following on from last week's 6 picks for 2019, today we will pick 7 good Japanese dramas in 2018.
1.Unnatural (アンナチュラル)
#新しいプロフィール画像 pic.twitter.com/Tkw9aUWArw

— アンナチュラル【TBSドラマ公式】 (@unnatural_tbs) September 12, 2017
Main Cast:Satomi Ishihara/Arata Iura/Masataka Kubota/Mikako Ichikawa/Yutaka Matsushige
Episodes: 10
Synopsis:
Mikoto Misumi is a pathologist working at the Unnatural Death Investigation Laboratory (UDI Lab), a fictional facility recently established by the Ministry of Health, Labour and Welfare. Together with her colleagues, she solves cases involving deaths arising from unnatural circumstances.
2.The Confidence Man JP(コンフィデンスマンJP)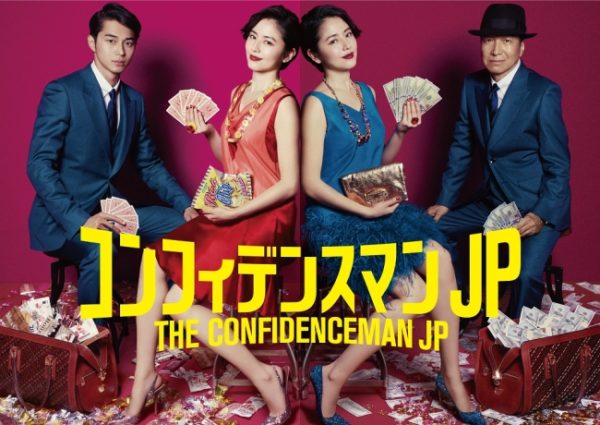 ©Fuji Television Network,inc
Main Cast:Masami Nagasawa/Masahiro Higashide/Fumiyo Kohinata
Episodes: 10
Synopsis:
The main character, Dahko, is a confidence woman whose age and real identity are unknown. She is a woman prone to making silly mistakes and with a soft spot for money, fashion and food. She resides in the suite of a luxury hotel in Tokyo, where she spends her days and nights crafting elaborate frauds. Her partners in crime are serious and dedicated young confidence man Boku-chan and battle-hardened veteran confidence man Richard. The team of three resorts to any means necessary to steal money from money-mad unscrupulous company bosses and Mafia dons. Watching them cheating and be cheated, sometimes even deceived by their friends, and wonder what tricks they will use next in order to take money from their targets… And so, an unpredictable game of deception begins.
3.Stepmom and Daughter Blues(義母と娘のブルース)


©TBS
Main Cast:Haruka Ayase/Yutaka Takenouchi/Takeru Satoh/Moka Kamishiraishi
Episodes: 10+special
Synopsis:
Akiko Iwaki is a career woman who works very hard at her job. She gets married to Ryoichi Miyamoto who has a daughter. Akiko Iwaki must now deal with housework and raising her stepdaughter.
4.dele(dele)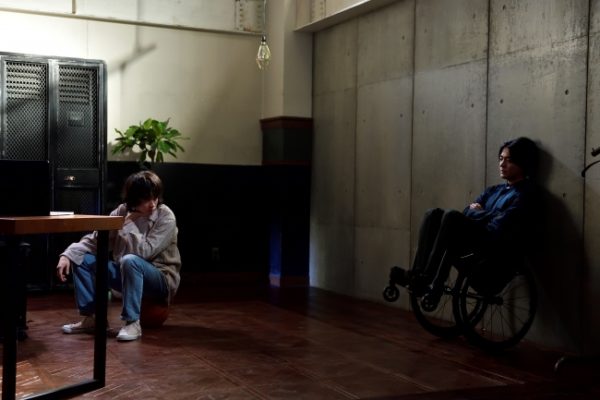 Ⓒテレビ朝日Ⓒ本多孝好・PAGE-TURNER/tv asahi
Main Cast:Takayuki Yamada/Masaki Suda/Kumiko Aso
Episodes: 8
Synopsis:
Cerebral Keishi and his freewheeling partner Yutaro scrub their clients' digital data when they die, no questions asked — unless they need answers.
5.Weakest Beast​(獣になれない私たち)

Main Cast:Yui Aragaki/Ryuhei Matsuda/Kei Tanaka/Haru Kuroki/Rinko Kikuchi
Episodes: 10
Synopsis:
Seemingly perfect from the outside, Shinkai Akira was exhausted from worrying too much about how to be perfect. Nemoto Kousei is amicable and popular with women, but he trusts no one and views everything with a cold heart. The two of them, who became unable to live instinctively like animals, meet by chance at a craft beer bar after work and gradually become close enough to fight and tell each other how they really feel. Due to their encounter, even while getting hurt, they begin to try to be themselves and start taking a step forward.
6.Don't Forget Me(大恋愛〜僕を忘れる君と)
Main Cast:Erika Toda/Tsuyoshi Muro/Masahiro Matsuoka/Yosuke Sugino
Episodes: 10
Synopsis:
Nao Kitazawa is a doctor. She is busy working at a clinic. Nao Kitazawa decides to get engaged with fellow doctor Yuichi Ibara. She is not madly in love with him.One month prior to her wedding ceremony, Nao Kitazawa has a fateful meeting with Shinji Mamiya). He is an unsuccessful novelist and also holds a part-time job. They fall in love with each other, but Nao Kitazawa is diagnosed with Alzheimer's disease.
7.From Today, It's My Turn!!(今日から俺は!!)
Main Cast:Kento Kaku/Kentaro Ito/Nobuyuki Suzuki/Murotsuyoshi/Jiro Sato/Kotaro Yoshida/Kanna Hashimoto
Episodes: 10
Synopsis:
Two bored high school transfer students, the crafty but shrewd Mitsuhashi Takashi and the punk-haired righteous Ito Shinji decide to reinvent themselves to become the biggest delinquents Japan has ever known!
In addition to the above seven Japanese dramas, we also recommend the comedy "Ossan's Love(おっさんずラブ)" performed by Kei Tanaka and Kotaro Yoshida, the medical drama "Black Forceps (ブラックペアン)" starring Kazunari Ninomiya, and the warm healing drama"Miracles(僕らは奇跡でできている)" starring Takahashi.The Japanese dramas released in 2018 not only have a wide variety of dramas, but also have impressive scripts.You might as well use the epidemic prevention time at home to dig into good Japanese dramas of 2018!
◆Related Articles
TOP 5 THE BEST NHK ASADORA / MORNING DRAMA!
Popular 6 Japanese Dramas in 2019 recommended for you!