(This article is generated by auto AI translator.)
After the 2019 Japanese movies, today we're going to recommend 6 movies that was released in Japan in 2018, not only romantic comedies, suspenseful reasoning, but also touching and tear-jerking.Please be sure to check it out!
1.Million Dollar Man(億男)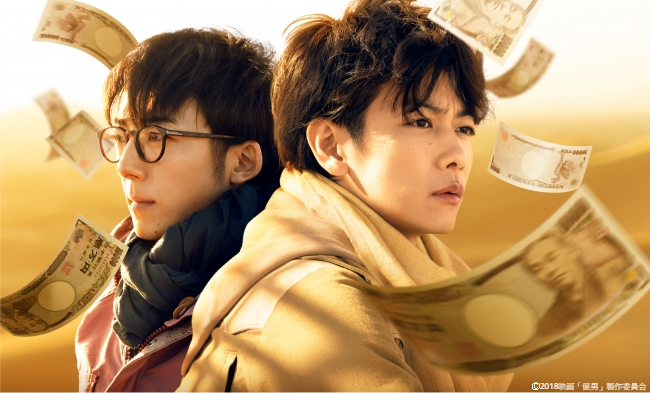 Ⓒ2018映画「億男」製作委員会
Kazuo's (Takeru Satoh) younger brother went missing, leaving behind debt for Kazuo. To pay off his brother's debt, Kazuo works at the library during the day and works at a bread factory at night. His wife and daughter soon leaves him. One day, Kazuo wins 300 million yen from the lottery. He feels uneasy about the amount of money he has won. He decides to do research on other people who won the lottery and he learns a lot of the winners became miserable. Kazuo decides to visit his rich friend Tsukumo (Issey Takahashi) for advice. Tsukumo tells him that he doesn't know the meaning of money. They spend time together, but the next day Kazuo discovers that his 300 million yen winning is gone and so is his friend Tsukumo. To get the money back, he meets various people who worked with Tsukumo.
2.Killing for the Prosecution(検察側の罪人)
Young Public Prosecutor Keiichiro Okino (Kazunari Ninomiya) is assigned to the department of Tokyo Public Prosecutors Office which deals with violent cases. He is thrilled to work with Takeshi Mogami (Takuya Kimura) whom he admires. One day, an elderly money lender is killed and Shigeo Matsukura is identified as a suspect. He borrowed money from the victim. In his past, Shigeo Matsukura testified in a female middle school murder case. Takeshi Mogami is aware of the heavy grief carried by the deceased girl's family and he tries his best to prove Shigeo Matsukura's guilt.

3.Shoplifters(万引き家族)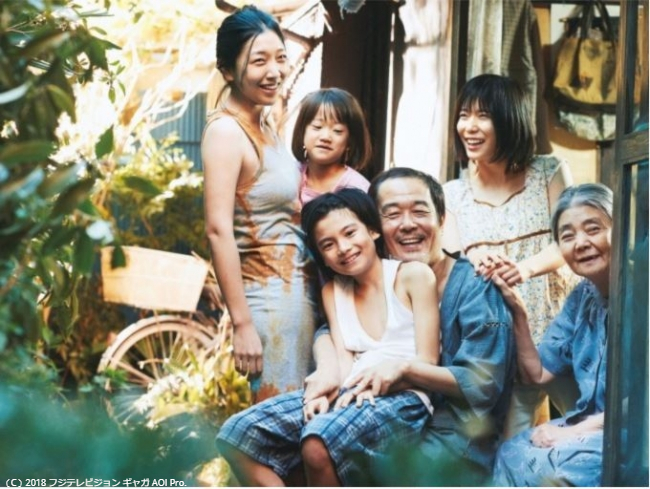 (C)2018 フジテレビジョン ギャガ AOI Pro.
Osamu (Lily Franky) works as a day laborer. He and his son Shota (Kairi Jyo) like to shoplift together.
On the way back home from a shoplifting session, Osamu finds little Yuri (Miyu Sasaki) freezing. He takes her home with them. His wife Nobuyo (Sakura Ando) gets angry at him for bringing the girl home, but she takes care of Yuri. Also living with them is Nobuyo's younger sister Aki (Mayu Matsuoka). The family relies on their grandmother Hatsue's (Kirin Kiki) pension to make ends meet. They are a poor, but happy family.
4.One Cut of the Dead(カメラを止めるな!)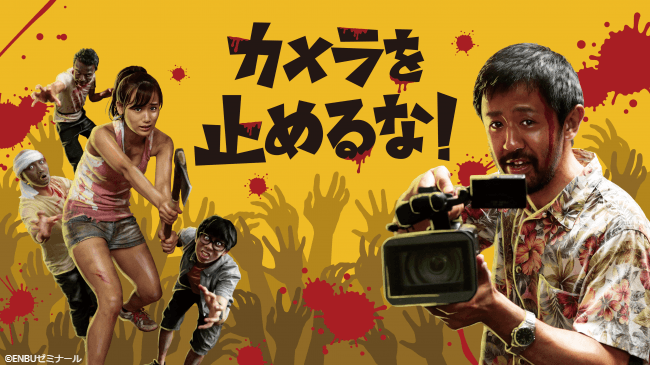 ©ENBUゼミナール
Filming of a zombie movie takes place inside of a warehouse. The mood there isn't very good as the results are lacking. The director and performers get emotional, so they decide to take a break. At that time, real zombies appear and begin to kill.

5.Last Winter, We Parted(去年の冬、きみと別れ)
Kyosuke Yakumo (Takanori Iwata) works as a reportage writer. His fiance is Yuriko Matsuda (Mizuki Yamamoto) and they will marry soon. For his next book, Kyosuke Yakumo begins research on a burned to death murder case involving a beautiful blind woman. The suspect in the case is photographer Zakayudai Kihara (Takumi Saito).
Kenji (Kentaro Sakaguchi) is a young aspiring movie director. He falls in love with Princess Miyuki (Haruka Ayase) who came from a black‐and‐white movie.
◆Related Articles
Popular 6 Japanese Movies in 2019 recommended for you!
The 10 Best Japanese Romance Movies!(TOP1~TOP5)
The 10 Best Japanese Romance Movies!(TOP6~TOP10)
Popular 6 Japanese Dramas in 2019 recommended for you!
Popular 7 Japanese Dramas in 2018 recommended for you!
Popular 7 Japanese Dramas in 2017 recommended for you!