(This article is generated by auto AI translator.)
From April 11, 2020 onwards, "RANKINGOO" (https://rankingoo.net/), a well-known Japanese ranking website, surveyed men and women from 10 to 50 generations to select the most popular Japanese romance movies.
(Number of valid responses: 7,512)
#5 50 First Kisses​(2018)(263 votes)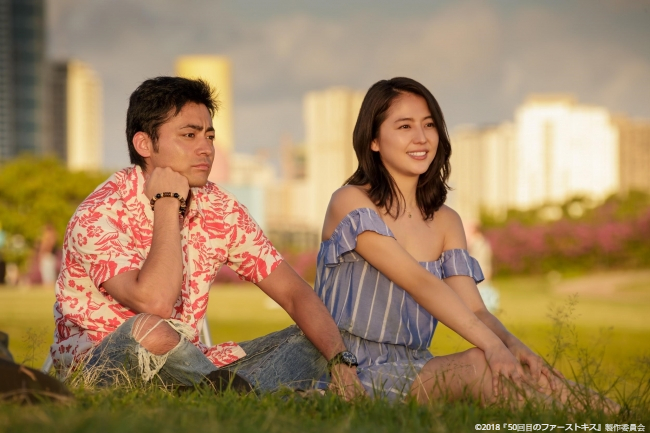 A playboy's time in Hawaii gets more exciting when he meets a beautiful local. He knows she's the one, but she keeps losing her memory — every day.
#4 Train Man: Densha Otoko(2005)(444 votes)
Computer engineer Otaku (the Japanese term for "geek") is an average young man, dressed in unstylish clothes and dorky glasses. But as luck would have it, he encounters a pretty young woman on a commuter train and saves her from a lecherous molester, falling in love with her at first sight.
A few days later he receives a thank-you message from the woman along with a set of Hermes teacups . Having never had a girlfriend or received a gift from a girl in his life , Otaku seeks out his pals on Internet Bulletin Board (BBS) website for advice using his codename Train Man (Densha Otoko) : "How should I ask her out?" Deeply interested in Train Man's first love, his BBS pals eagerly supply him with advice. Encouraged by their support, Train Man undergoes a total makeover for his first-ever date with "Hermess." Little does he know that he is about to ignite an Internet phenomenon …
#3 The 8-Year Engagement(2018)(454 votes)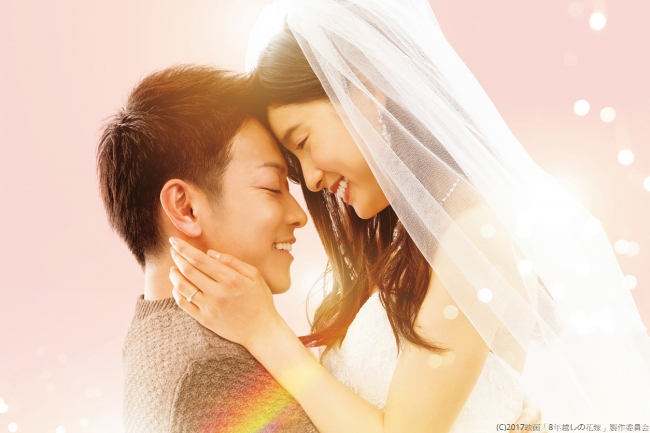 Hisashi (Takeru Satoh) and Mai (Tao Tsuchiya) are set to have their wedding ceremony in 3 months, but Mai falls ill and lapses into a coma. Hisashi does not give up on his fiance and prays for her recovery. Finally, Mai wakes up, but she doesn't have any memory of Hisashi.
#2 Be with You​(2004)(529 votes)
When two souls find one another, nothing can tear them apart. Widower Takumi (Shido Nakamura) lives a quiet life with his six-year-old son Yuji (Akashi Takei) after the loss of wife and mother Mio (Yuko Takeuchi). Yuji unfailingly remembers her promise to him: "I'll be with you again in a year's time, when the rains come." On the first anniversary of her passing, Takumi and Yuji are taking a walk in the woods when they come across a woman sheltering from a monsoon downpour. She bears an uncanny resemblance to Mio, but has no recollection of who she is or what she is doing there. Family life resumes from where they left off, while Takumi and Mio's memories of their first encounter in high school come flooding back. However, their new life together is interrupted by the discovery of Mio's old diary, which reveals the secrets of her past and how they must say goodbye once more in six weeks time…
#1 Crying Out Love, in the Center of the World(2004)(1,068 votes)
In a small town of southern Japan, Sakutaro "Saku" Matsumoto and Aki Hirose, classmates since junior high, become high school students. During this time they begin to date and their conversations circle around the idea of what love really is, beginning after Saku's grandfather shares his own past love story with Saku.
After a trip the two take to an abandoned island, Aki discovers she has leukemia, which limits her chances to go outside or see Saku. Once Saku learns the truth, he buys flight tickets to take Aki to Australia's Uluru (Ayers Rock); a place she had always wanted to visit after missing the school trip there, but she dies before she could board the plane.
◆Related Article
The 10 Best Japanese Romance Movies!(TOP6~TOP10)
Check "RANKINGOO" for more voting results.