(This article is generated by auto AI translator.)
"RANKINGOO" (https://rankingoo.net/), a well-known Japanese ranking website, surveyed women aged 10 to 50 years old to select the most popular Japanese dramas adapted from manga recently.

#10 Hanazakari no Kimitachi e 2011(花ざかりの君たちへ イケメン☆パラダイス 2011) <Atsuko Maeda ver.>
Mizuki Ashiya (Atsuko Maeda) is a high school girl who dresses up like a boy so she can attend the all male boarding school Sakurazaki Academy. All of this to meet athlete Izumi Sano (Aoi Nakamura), a high jumper who quit the sport due to an injury …
#9 Tokyo Tarareba Girls(東京タラレバ娘)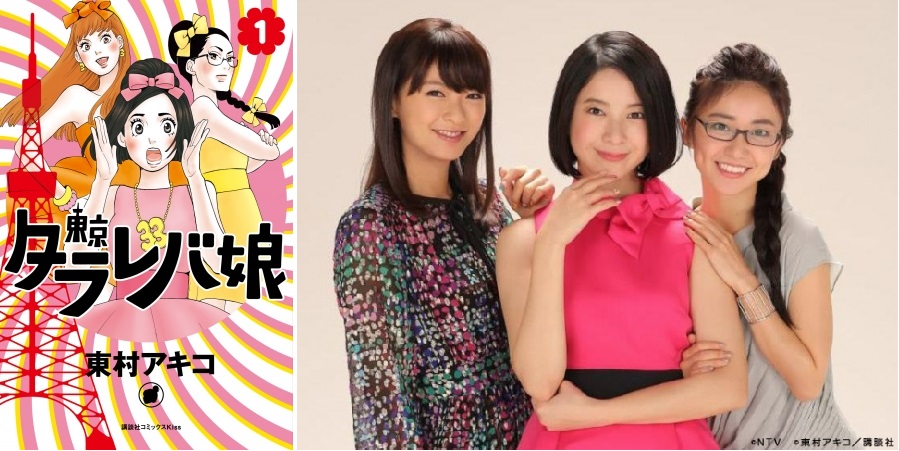 ©東村アキコ/講談社
30-year-old Rinko Kamata (Yuriko Yoshitaka) works as an unpopular screenwriter. She doesn't have a boyfriend, but she has two female friends Kaori and Koyuki. They meet regularly at a bar. There, they complain about their situations and go through what if scenarios. One day, Rinko Kamata decides to go for happiness at love and work.
#8 Boys Over Flowers Season 2(花のち晴れ~花男 Next Season~)

あっつい夏ですが、お元気ですか〜⁉️#花晴れ が #Paravi にて一挙配信中です🌸お盆でやること無くなっちゃった人も!帰省移動中の人も!是非✨みんなに会えるよ📱💻
👉https://t.co/yaQcBJAIqu#花キュン #tbs #杉咲花 #平野紫耀 #中川大志 #濱田龍臣 #飯豊まりえ #今田美桜 #鈴木仁 #中田圭祐 pic.twitter.com/oInHItfmp1

— 【公式】🌸Paravi全話配信中🌸「花のち晴れ〜花男 Next Season〜」 (@hanahare_tbs) August 14, 2019
10 years have passed since legendary F4 members Tsukasa Domyoji, Rui Hanazawa, Sojiro Nishikado and Akira Mimasaka have graduated from Eitoku Academy. Since their departure, the school has been on a steady decline.
Correct 5 is formed at the high school with Haruto Kaguragi (Sho Hirano) as the group's leader. They are worried about the school's steady demise. They decide to find deadbeat students and kick them out of the school.
Haruto Kaguragi likes ordering stuff that makes him look bigger physically. He uses his butler's name for his online orders and receives the items at a convenience store. Oto Edogawa (Hana Sugisaki) works part-time at the convenience store. She also attends the same school as Haruto Kaguragi. Oto Edogawa is actually from a poor family, but she pretends to be from a rich family to fit in at school. Her fiance is Tenma Hase (Taishi Nakagawa) and he attends a rival high school.
#7 A Story to Read When You First Fall in Love(初めて恋をした日に読む話 )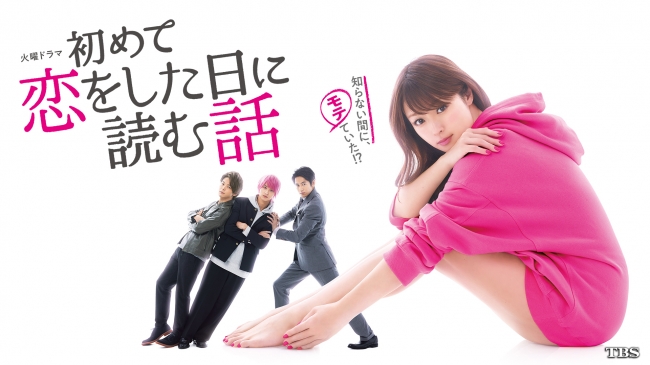 (C)持田あき/集英社・TBS・K-Factory
Harumi Junko(Kyoko Fukada) is a prep school teacher. In middle school and high school, she was an honor student. But, since failing the examination for the University of Tokyo, everything fell apart. She has difficulties in job hunting and in relationships. 3 men suddenly appear in her life.Masashi Yakumo (Kento Nagayama) is smart and a cousin of Junko, Kyohei Yuri (Ryusei Yokohama) is a disorderly high school student and Kazuma Yamashita (Tomoya Nakamura) is Kyohei 's teacher in high school.In the face of the coming love, how will Junko face …
#6 Hotaru no Hikari: It's Only Little Light In My Life Season 2 (ホタルノヒカリ2)
In "Hotaru no Hikari 2," homebody Hotaru Amemiya becomes romantically involved with a manager named Seichi Takano (Naohito Fujiki). Hotaru Aemiya now seriously considers marriage …
◆Related Article :10 Popular Japanese Dramas Adapted From Manga!(TOP1~TOP5)
Check "RANKINGOO" for more voting results.