Opening today in Akihabara is 小寅亭 (KOTORATEI), a facility perfect for those who want a little taste of Japan's ancient samurai culture. For more details, read on!
【Website】http://kotora.shop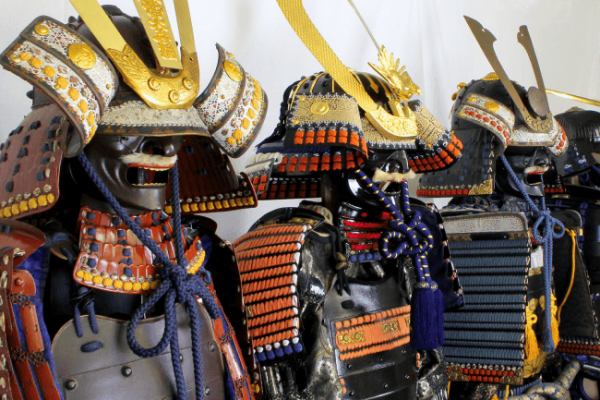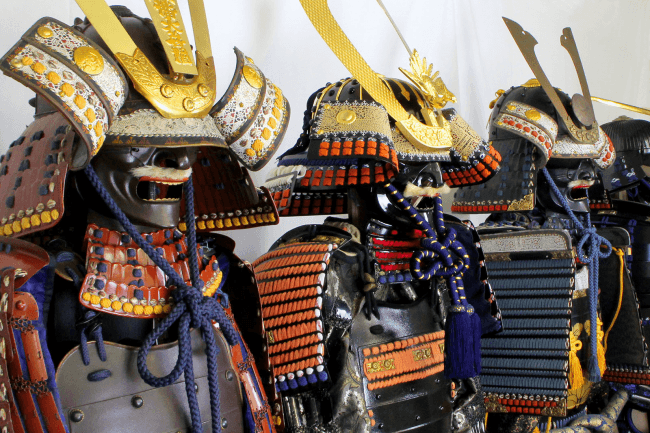 Activities:
1.Try on Samurai armor and pose for a picture!
Transform into a Samurai in a matter of just 8 minutes! There's no need to change into other clothes as the armor goes directly on top. After you gear up, you're free to take pictures at photo spots within the venue! In addition to the basic plan, customers who are interested can also don their swimwear with their armor and/or reserve the entire venue for themselves. ※Please bring your own swimwear if you choose to wear it with the armor.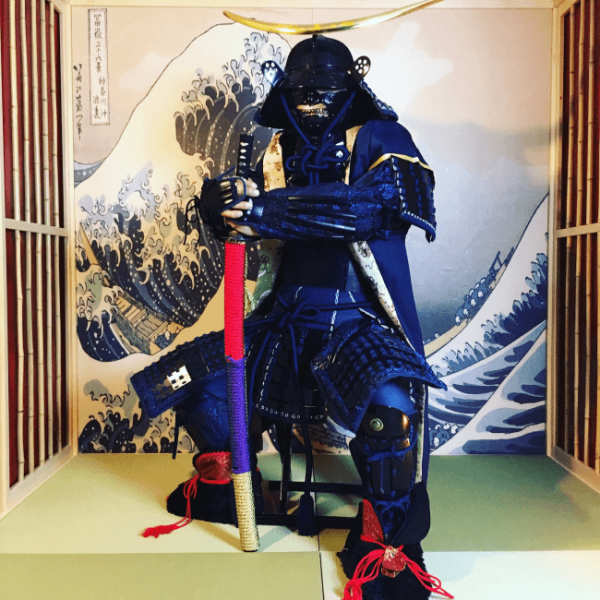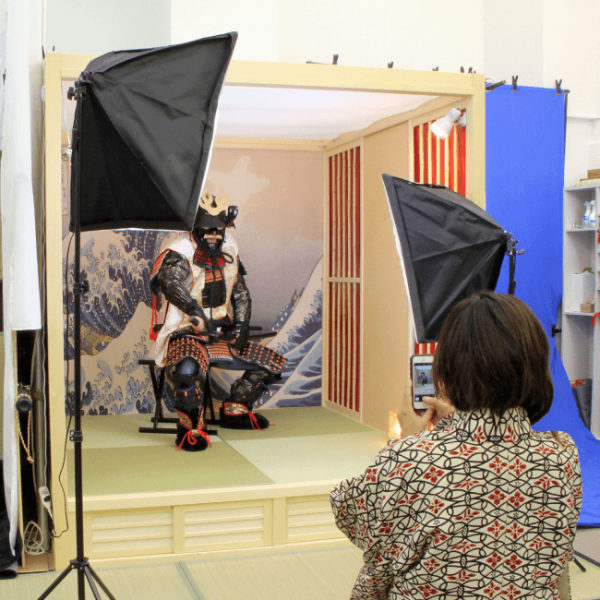 2.Shiruken (Throwing Star)
Throw real shiruken made out of iron! Visitors can also have shiruken throwing competitions with their friends at KOTORATEI.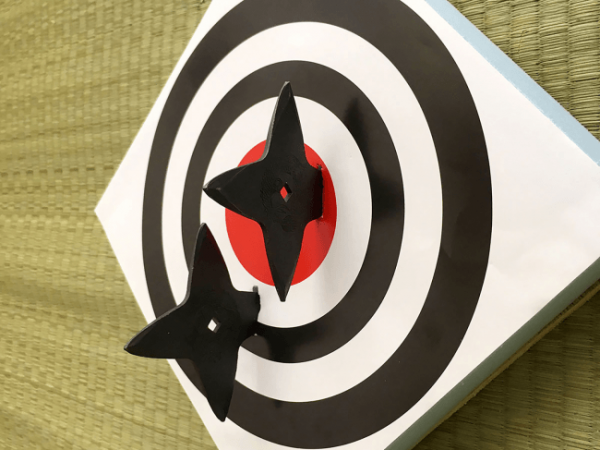 3.Postcard Corner
Airmail postcards to yourself as a keepsake or to your friends and family and keep them updated on the cool things you've been discovering in Japan! At the postcard corner, customers are free to personalize and decorate their postcards with Japanese-themed stamps and various stationary. Customers can also mail postcards directly from KOTORATEI to avoid the hassle of having to search for a post office separately.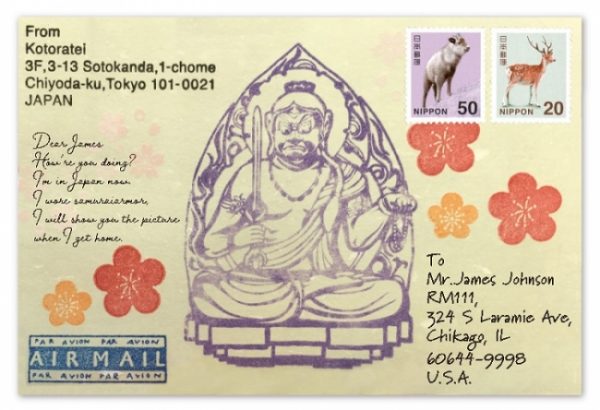 《Grand Opening Campaign》
Please contact the store for reservations!
(E-mail: kotora@onebetter.co.jp TEL: 03-6677-6803)
①【Children-only Campaign】Samurai Armor & Photo Session(approx. 30 mins)3500 yen→ 0 yen
②【Women-only Campaign】Samurai Armor & Photo Session(approx. 20 mins)5000 yen→ 1000 yen
③【Special Women-only Campaign】(Swimwear) Samurai Armor & Photo Session(approx. 20 mins)5000 yen→ 0 yen
※Please note that the campaign will end when a target number of participants is reached.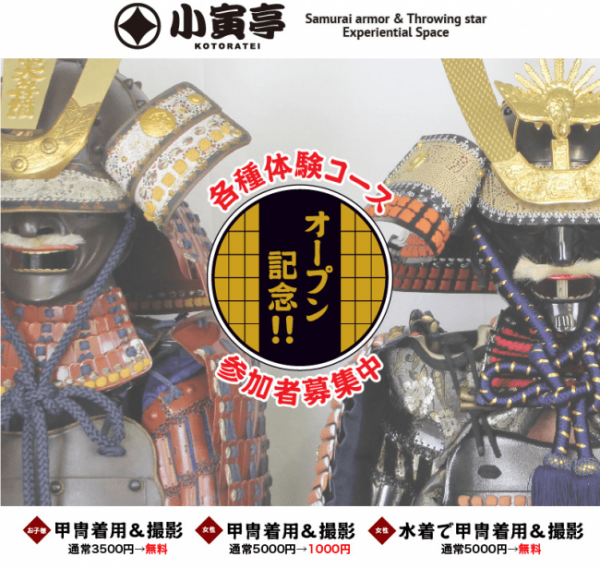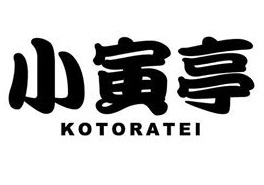 ▼△▼△▼△▼△▼△▼△▼△▼△
Store Name:小寅亭(KOTORATEI)
Website:https://kotora.shop
Address:3F Omori Building, 1 Chome-3-13 Sotokanda, Chiyoda-ku, Tōkyō-to 101-0021
TEL:03-6677-6803
Hours of Operation:10:00 ~ 20:00
:Shiruken: 500 yen per 8 throws
:Samurai Armor Photo Session: 5,000 yen(approx. 15-20 mins.)
:Postcard: 450 yen per postcard(including airmail, stamp and processing fees)