(This article is generated by auto AI translator.)
"RANKINGOO" (https://rankingoo.net/), a well-known Japanese ranking website, surveyed women aged 10 to 50 years old to select the most popular Japanese dramas adapted from manga recently.
◆Related Article :10 Popular Japanese Dramas Adapted From Manga!(TOP6~TOP10)

#5 Nagi's Long Vacation/Nagi no Oitoma(凪のお暇)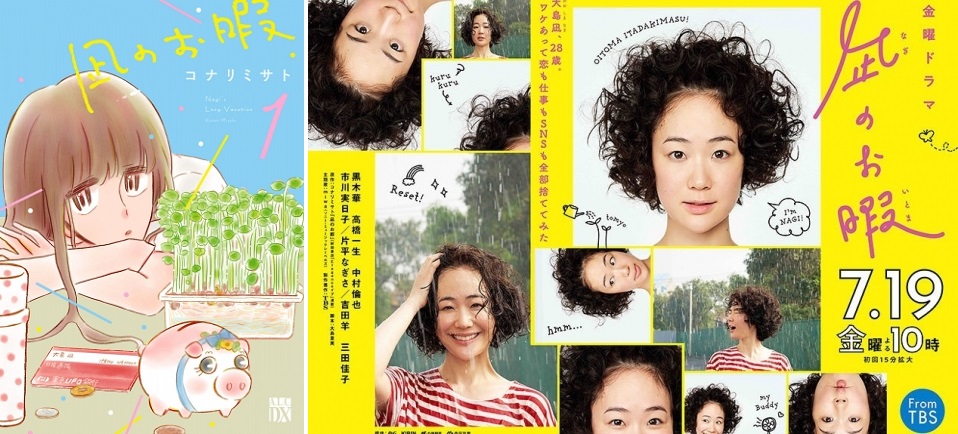 ©コナリミサト(秋田書店) (C)TBS
Nagi Oshima, a shy, quiet girl works in Tokyo and has a secret office romance with Gamon Shinji. She's constantly reading the atmosphere and trying to accommodate people's moods with her only goal being to pass each day peacefully. But, one day, her boyfriend Shinji Gamon says something to her. This makes Nagi Oshima look back at her life. She decides to leave everything behind, quit her jobs, break up, move, and start a new life of freedom in her new rented apartment!
#4 Stepmom and Daughter Blues(義母と娘のブルース)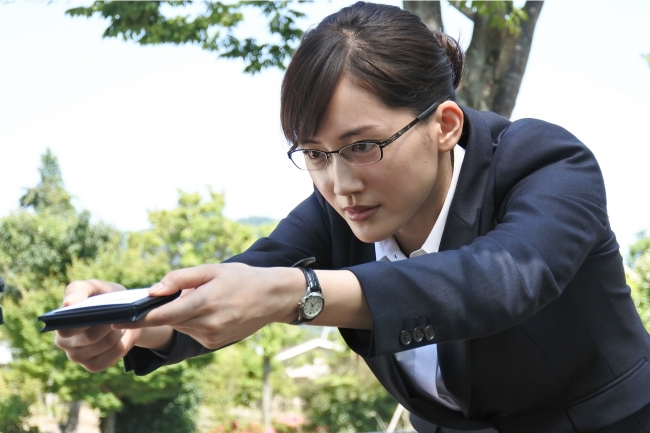 ©TBS
Akiko Iwaki is a career woman who works very hard at her job. She gets married to Ryoichi Miyamoto who has a daughter. Akiko Iwaki must now deal with housework and raising her stepdaughter.
#3 What Did You Eat Yesterday?(きのう何食べた?)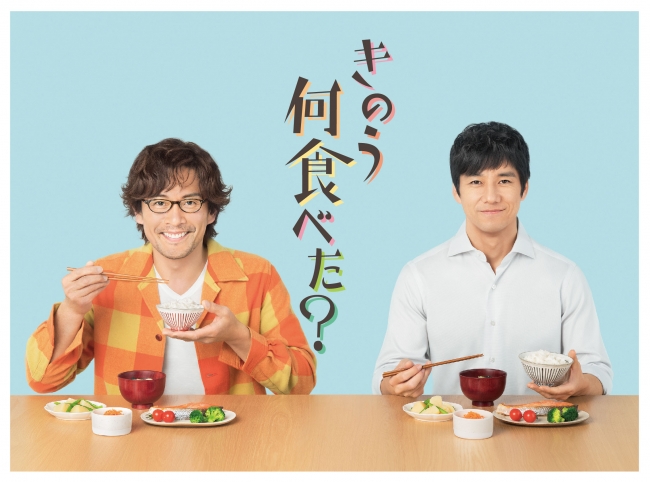 (C)「きのう何食べた?」製作委員会
What Did You Eat Yesterday? follows Shiro Kakei(Hidetoshi Nishijima) and Kenji Yabuki(Seiyo Uchino), a middle aged gay couple living in Tokyo, Japan. Each chapter in the series focuses on Shiro and Kenji as they encounter a particular comedic or dramatic scenario, often focused around issues of domestic life, workplace humor, and LGBT rights in Japan.
Many of the chapters depict a sequence in which Shiro, a gourmand, purchases food and prepares a meal for himself and Kenji. Shiro narrates the steps to create each dish through his internal monologue, and frequently prepares meals that have significance in relation to the plot or themes of the chapter. The collected tankobon editions of the series contain the recipe for the main dish prepared in each edition.
#2 An Incurable Case of Love(恋はつづくよどこまでも)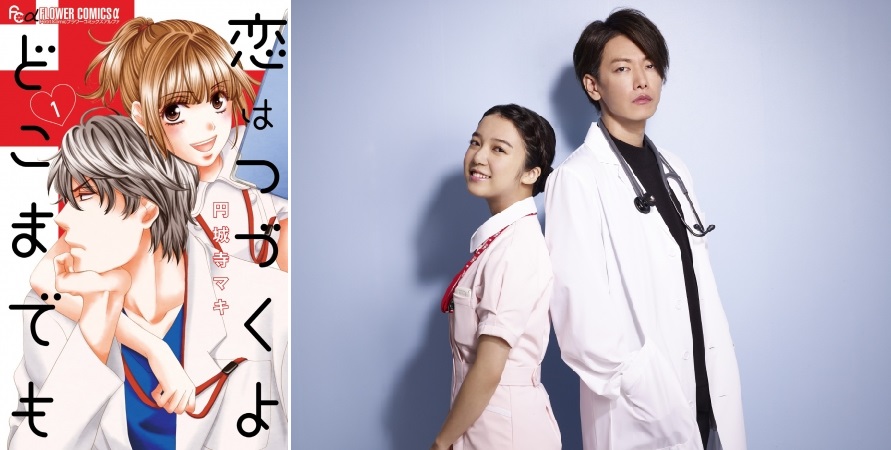 Ⓒ円城寺マキ・小学館/TBSスパークル・TBS
Nanase Sakura (Mone Kamishiraishi) is a 23-year-old rookie nurse. She met Doctor Kairi Tendo (Takeru Satoh) several years ago and fell in love with him. To meet him again, she studied hard and became a nurse. After 5 years, she finally meets Kairi Tendo again, but he has a totally different personality than what she imagined. Kairi Tendo, who is 31-years-old, is commonly referred to as the "Devil" at work. He is a level-headed perfectionist and often makes biting remarks to doctors and nurses. Nanase Sakura works hard to receive recognition from Kairi Tendo and she also expresses her feelings honestly to him. Due to her persistence, Nanase Sakura becomes well known at the hospital and she picks up the nickname of the "Warrior." Meanwhile, Kairi Tendo becomes attracted to Nanase Sakura.
#1 The Full-Time Wife Escapist(逃げるは恥だが役に立つ)
Mikuri Moriyama (Yui Aragaki) is 25 years old. She doesn't have a boyfriend and doesn't have a job even though she holds a graduate degree. Everyday, Mikuri Moriyama has a feeling that she is not needed. Her father, unable to see her suffering anymore, arranges for her to work as a housekeeper. Her employer is 36 year old Hiramasa Tsuzaki. He is single and works for a company. A series of events leads them to marry as a working condition.
Check "RANKINGOO" for more voting results.