(This article is generated by auto AI translator.)
From April 11, 2020 onwards, "RANKINGOO" (https://rankingoo.net/), a well-known Japanese ranking website, surveyed men and women from 10 to 50 generations to select the most popular Japanese romance movies.
(Number of valid responses: 7,512)
#10 Girl in the Sunny Place(2013)(155 votes)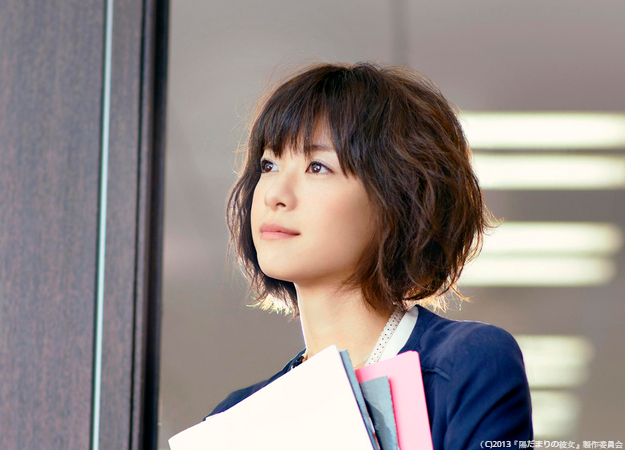 A new salesman named Kosuke Okuda (Jun Matsumoto) happens to meet Mao Watarai (Juri Ueno), a friend from his middle school days. Back then, Mao was called stupid and bullied, but now she is an attractive woman. Kosuke and Mao fall in love and decide to marry, but Mao has a secret…
#9 Color Me True(2018)(159 votes)
Kenji (Kentaro Sakaguchi) is a young aspiring movie director. He falls in love with Princess Miyuki (Haruka Ayase) who came from a black‐and‐white movie.
#8 Snow Flower(2019)(163 votes)
Miyuki Hirai (Ayami Nakajo) is physically weak and she has been like that since she was a child. She then receives the diagnosis that she only has a little time left to live. Miyuki Hirai still dreams of going to Finland to see the Northern Lights. One day, Miyuki Hirai is the victim of a theft. She can't make a sound and drops down to the floor. At that time, Yusuke Watabiki (Hiroomi Tosaka) appears in front of her. Yusuke Watabiki is honest and a blunt young man who aims to become a glass craftsman.
#7 Perfect World(2018)(187 votes)
Tsugumi Kawana (Hana Sugisaki) works at an interior design company. She happens to meet her first love Itsuki Ayukawa (Takanori Iwata) from her high school days. He is now an architect and in a wheelchair because of an accident.
#6 Love Letter(1995)(191 votes)
Hiroko Watanabe (Miho Nakayama) lives in Kobe. Her fiancé, Itsuki Fujii, was tragically killed in a mountaineering accident. One day Hiroko finds Itsuki's old school yearbook, from the time he lived in Otaru, Hokkaido. She finds an address in the book. She writes a letter and sends it to that address.
Itsuki Fujii (Miho Nakayama) lives in Otaru. She receives the letter a few days later: "Dear Itsuki Fujii. How Are you? I am fine. Hiroko Watanabe." She is a little disturbed by the letter, but decides to write back.
Hiroko is astonished when she receives a reply. She goes to discuss it with Shigeru Akiba (Etsushi Toyokawa). When her fiance Itsuki was alive, Shigeru and Itsuki were mountaineering partners. After Itsuki's death, Shigeru thought very seriously of marrying Hiroko. But the memory of Itsuki was a barrier between them. Soon, Hiroko discovers that the reply came from her fiancé's classmate and namesake, Istuki Fujii, a woman. The two women begin a strange correspondence.
◆Related Article
The 10 Best Japanese Romance Movies!(TOP1~TOP5)
Check "RANKINGOO" for more voting results.