(This article is generated by auto AI translator.)
From April 16, 2020, "RANKINGOO" (https://rankingoo.net/), a well-known Japanese ranking website, surveyed men and women from 10 to 60 generations to find out which Japanese dramas they want to watch again.
(Number of valid responses: 12,269)

#10 Legal High(421 votes)
Attorney Kensuke Komikado (Masato Sakai) loves money, prestige & women, but also has a 100% winning rate when it comes to his legal cases. Machiko Mayuzumi (Yui Aragaki) is a rookie attorney who holds a strong sense of justice & passionate about protecting the weak. She is also awkward and rigid in her work.
One day, due to unforeseen circumstances, Machiko Mayuzumi begins to work at Kensuke Komikado's law office. The two attorneys constantly clash, but in the courtroom they cooperate to fight as one.
#9 Galileo(449 votes)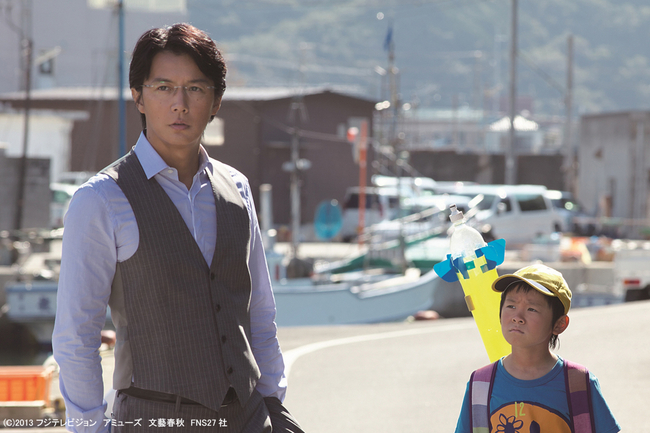 Manabu Yukawa (Masaharu Fukuyama) is a physicist. He is nicknamed "Galileo" for being a genius and blessed with analytical abilities that even the police look up to. Yukawa's partner is a female rookie cop, Kaoru Utsumi (Kou Shibasaki). The two set out to unravel mysterious crimes one after another.
#8 Hana Yori Dango(Boys Over Flowers)(451 votes)
"Hana Yori Dango" is about a poor, but bright high school student named Makino Tsukushi (Mao Inoue) who attends an exclusive high school where only the rich go. She ends up having encounters with the bachelor F4 and experiences love and friendship.
#7 TRICK (461 votes)
Naoko (Yukie Nakama) came to Tokyo to become a great magician, like her father, yet finding it difficult to find a job. She is the one who believes that all supernatural powers and phenomena can be explained by " magic" and has a trick. By chance, she meets Ueda (Hiroshi Abe) who claims himself as the world brightest physician. The two confronts together with psychics, cult groups, fortunetellers, etc. to solve mysterious events and haunting beliefs.
#6 The Full-Time Wife Escapist(465 votes)
Mikuri Moriyama (Yui Aragaki) is 25 years old. She doesn't have a boyfriend and doesn't have a job even though she holds a graduate degree. Everyday, Mikuri Moriyama has a feeling that she is not needed. Her father, unable to see her suffering anymore, arranges for her to work as a housekeeper. Her employer is 36 year old Hiramasa Tsuzaki. He is single and works for a company. A series of events leads them to marry as a working condition.

#5 Long Vacation(466 votes)
Minami(Tomoko Yamaguchi ) and Sena(Takuya Kimura) meet when Sena's apartment-mate, Asakura, jilts Minami on their wedding day. Minami learns from Sena that Asakura has left, whereabouts unknown. Sena allows Minami to move into the apartment, since she is penniless, having given all her money to Asakura, and cannot pay the rent on her apartment.This is the beginning of a romance between Sena and Minami. Minami and Sena confide in and console each other about their relationship problems and their lack of success in life.
#4 The Files of Young Kindaichi Neo <Tsuyoshi Domoto ver.>(489 votes)
A high school studen, Kindaichi (Tsuyoshi Domoto ), who seems to be a very unreliable, is in fact a highly intelligent mystery genius who works with his childhood sweetheart, Miyuki Nanase (Rie Tomosaka), and his partner and friend, Kenji Isamu (Masato Furuoya), to solve difficult cases.
#3 Nodame Cantabile(512 votes)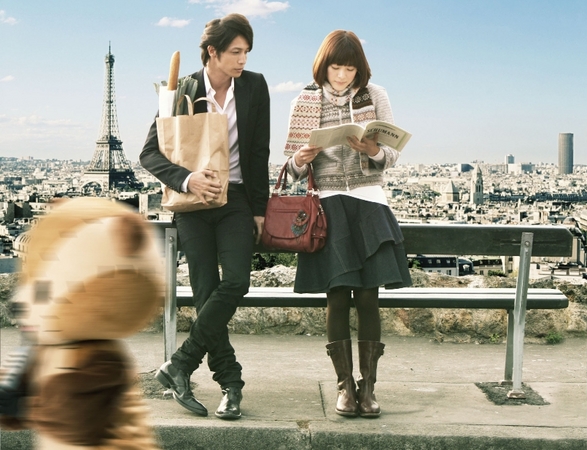 ©2010フジテレビ・講談社・アミューズ・東宝・FNS27社

An elite meticulous musical genius and a messy out-of-control pianist. This unlike pair somehow matches up and together with a group of colorful young classical musicians and an eccentric world-famous conductor, they start to create the most unique wonderful world of music. They are all against the conventional orders and rules, and try to make the most of their lives with humor and passion for music. Each character has a special (or weird) story to tell and they confront with each other hard and unite strongly. Based on a popular comic, this is a hilarious comedy with brilliant young ensemble cast and full of great classical music.

#2 Gokusen(553 votes)
Newly graduate Yamaguchi Kumiko an idealistic teacher who entered Shirokin High to be a math teacher. Having high hopes for her students, her world turned up side down when she finds out that she'll be teaching the class 3-D the hardest class to take care of. Class 3-D is a bunch of students who looks more like delinquents and trouble makers. The students show no respect to teachers nor a little kindness. Each and every student doesn't like teacher for almost everyone has no good memories of them. The leader of the class is Sawada Shin. He is well respected for there are rumors that he beat a teacher to death. The students try there hardest to bully and make fun of her so she'll quit but all there efforts went to waste because Yamaguchi ain't an ordinary Teacher. Yamaguchi Kumiko is actually the 4th generation heir to Oedo group, a yakuza clan. Even though everyone in there clan wants her to the next leader, she made up her mind and so everyone accepted it. Eventually in the story, the students found out that she is different from other teacher and earned their respects. They called her Yankumi…
#1 Code Blue(563 votes)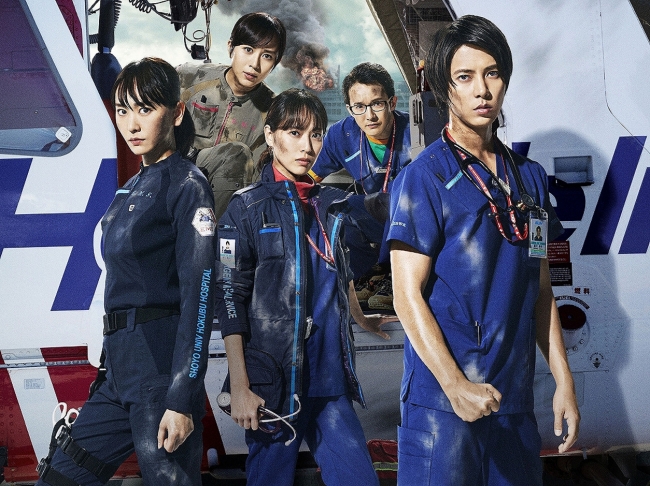 (C)2018「劇場版コード・ブルー -ドクターヘリ緊急救命-」製作委員会

The "Doctor Helicopter" system was legalized in Japan in June 2007. A medical team is dispatched to the patients on a helicopter to provide medical care in the field as soon as possible. One day, four young physicians are assigned to this latest medical system. The doctors experience traumatic medical situations, deal with personal ambitions, witness the fragility of life, and they grow personally and professionally.
Check "RANKINGOO" for more voting results.