In celebration of the newest addition to the largest giant panda family in Japan, JOLLY GOOD Inc. and Adventure World has collaborated to create the "Adventure World VR" app. Users can get a full 360-degrees view of not only the pandas, but also other popular animals and attractions around the park. The best part of it all? It's available, absolutely free of charge.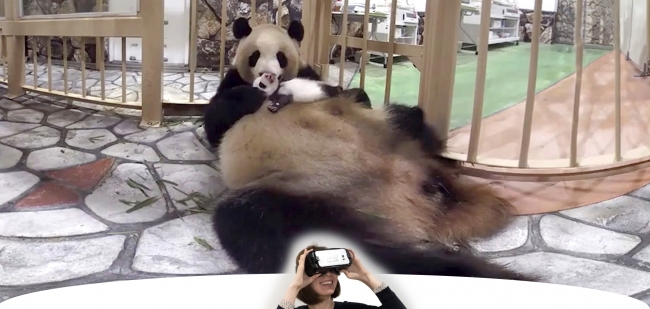 ▲Mama panda (Rauhin) gently cradling her baby. (※Image taken from VR app)
■Cuteness overload: Giant panda family, dolphins, and penguins!
 With "Adventure World VR," users can feel as if they are a part of the family of pandas and the newest baby, even in the comfort of their own home. Additionally, users can get an up-close and personal peek of the penguins' feeding time through the eyes of staff at Adventure World. Now, you can feed the penguins and get a glimpse of the behind-the-scenes, even if you're not a staff or a trainer! Why not give it a try?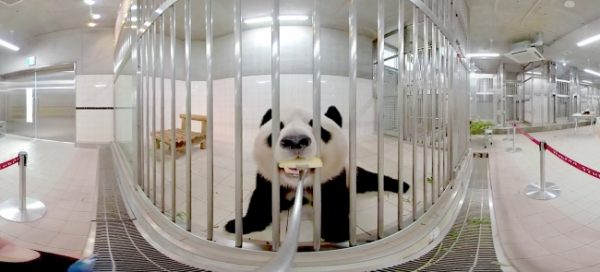 ▲Try giving a panda some snacks!(※Image taken from VR app)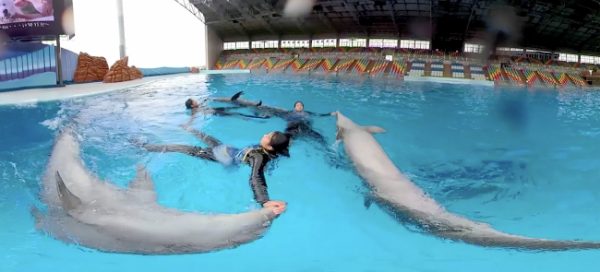 ▲A 360-degree, breathtaking view of dolphin trainers with their dolphins.(※Image taken from VR app)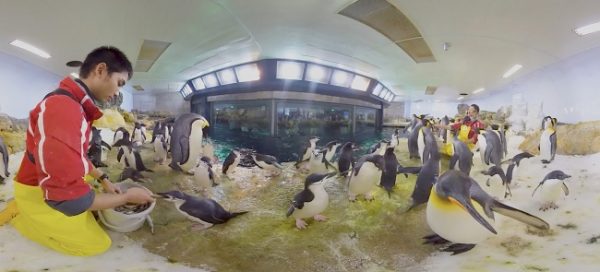 ▲Get detailed explanations on the different types of penguins and their special features and expreience what it's like to be part of the feeding staff! ※Image taken from VR app)
■Virtual Reality App for smartphones "Adventure World VR"
Cost:FREE
「Adventure World VR」Official Website(http://www.aws-s.com/vr-app/)
iPhone Version: https://itunes.apple.com/jp/app/id1439872283
Android Version: https://play.google.com/store/apps/details?id=com.aws_s.adventureworldvr
※Some functions may not be available depending on the model and/or OS of your smartphone.
※For health reasons, we suggest that users under the age of 12 years old limit the amount of time on VR Goggles function to 10 minutes per use.
※While our application is free to use, please be aware that users are subjected to their own individual data charges. As 360-degree VR videos require a large amount of data, please be sure to download our application when under a Wi-Fi connection.