(This article is generated by auto AI translator.)
I don't know how much more time I spent at home during the pandemic, but I finally had the chance to enjoy the Japanese drama in peace and quiet. There are so many Japanese dramas that many people may find it difficult to know which one to start with, so we are going to present "Recommended Japanese Dramas" special, which is a selection of Japanese dramas with good plots, good production, and strong cast. Today we'll start with the six selected Japanese dramas from last year!
1.A Story to Read When You First Fall in Love(初めて恋をした日に読む話)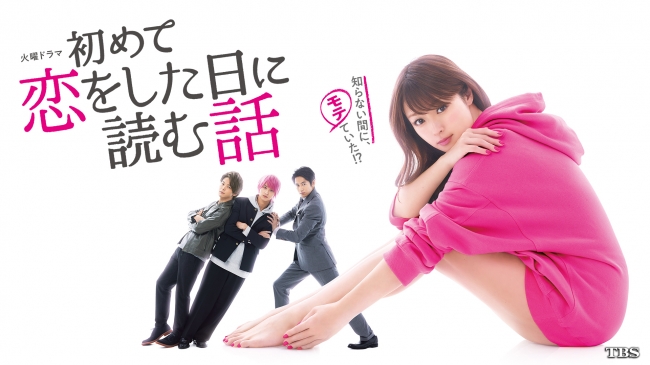 (C)持田あき/集英社・TBS・K-Factory
Main Cast:Kyoko Fukada/Kento Nagayama/Ryusei Yokohama/Tomoya Nakamura/Yumi Adachi/Katsuhisa Namase
Episodes: 10
Synopsis:
Harumi Junko(Kyoko Fukada) is a prep school teacher. In middle school and high school, she was an honor student. But, since failing the examination for the University of Tokyo, everything fell apart. She has difficulties in job hunting and in relationships. 3 men suddenly appear in her life.Masashi Yakumo (Kento Nagayama) is smart and a cousin of Junko, Kyohei Yuri (Ryusei Yokohama) is a disorderly high school student and Kazuma Yamashita (Tomoya Nakamura) is Kyohei 's teacher in high school.In the face of the coming love, how will Junko face …
2.What Did You Eat Yesterday?​(きのう何食べた?)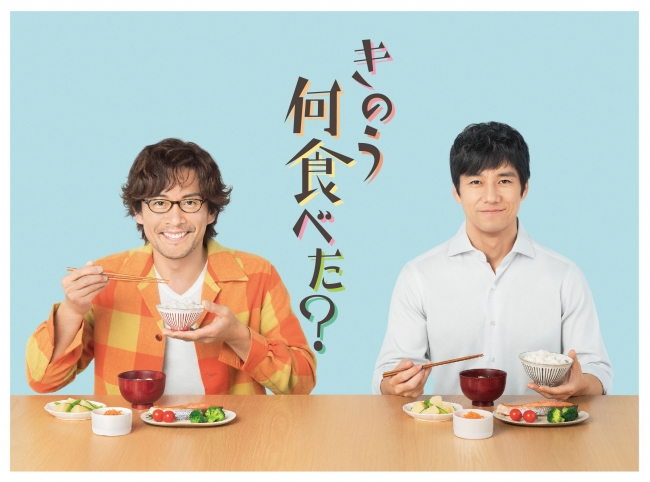 (C)「きのう何食べた?」製作委員会
Main Cast:Hidetoshi Nishijima/Seiyo Uchino
Episodes: 12+special
Synopsis:
What Did You Eat Yesterday? follows Shiro Kakei(Hidetoshi Nishijima) and Kenji Yabuki(Seiyo Uchino), a middle aged gay couple living in Tokyo, Japan. Each chapter in the series focuses on Shiro and Kenji as they encounter a particular comedic or dramatic scenario, often focused around issues of domestic life, workplace humor, and LGBT rights in Japan.
Many of the chapters depict a sequence in which Shiro, a gourmand, purchases food and prepares a meal for himself and Kenji. Shiro narrates the steps to create each dish through his internal monologue, and frequently prepares meals that have significance in relation to the plot or themes of the chapter. The collected tankobon editions of the series contain the recipe for the main dish prepared in each edition.
3.Nagi's Long Vacation/Nagi no Oitoma(凪のお暇)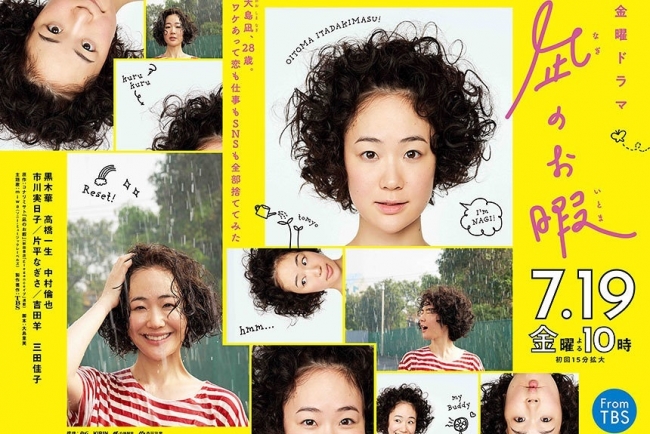 (C)TBS
Main Cast: Haru Kuroki/Issey Takahashi/Tomoya Nakamura/Mikako Ichikawa/Erika Karata/Yo Yoshida
Episodes: 10
Synopsis:
Nagi Oshima, a shy, quiet girl works in Tokyo and has a secret office romance with Gamon Shinji. She's constantly reading the atmosphere and trying to accommodate people's moods with her only goal being to pass each day peacefully. But, one day, her boyfriend Shinji Gamon says something to her. This makes Nagi Oshima look back at her life. She decides to leave everything behind, quit her jobs, break up, move, and start a new life of freedom in her new rented apartment!
4.This is Not a Business Expense​(これは経費で落ちません!)
Main Cast:Mikako Tabe/Daiki Shigeoka/Sairi Itoh/Ren Kiriyama/Mitsuru Fukikoshi
Episodes: 10
Synopsis:
Sanako Moriwaka (Mikako Tabe) is single and works in the accounting department of a soap company. For her job, she checks receipts and bills. Each slip that she reviews, mentions only the dollar amount and a brief reason for the expense. When Sanako Moriwaka reviews the slips, she can often discern suspicious facts surrounding the expense or even troubles in the lives of the employee.

5.If Talking Paid(俺の話は長い)
Main Cast:Toma Ikuta/Ken Yasuda/Eiko Koike/Kaya Kiyohara/Yosuke Sugino/Rintaro Mizusawa/Kenji Hamatani/Chikara Honda/Kinari/Masahiko Nishimura/Mieko Harada
Episodes: 10
Synopsis:
In the eyes of society, our 31-year-old main character would be considered a loser. His love for coffee inspired him to start a company right after college, but things didn't work out. For seven years now, he's been a NEET (Not in Education, Employment, or Training). He wants to do something about it but his special talent for winning any argument enables him to quibble and make excuses for his shortcomings.
He's been living with his mother like a parasite while she continues to run the coffee shop her late husband left behind. One day, his older sister shows up with her family to stay with them while her house is being rebuilt. With her in the mix, huge changes are in store.
6.Grand Maison Tokyo (グランメゾン東京)
#グランメゾン東京 まもなく初回放送のお時間⏰、、、ですが‼️

日本シリーズ延長のため
⭐️放送時間に変更があります⭐️

もう少々お待ちください🥰#チームグラメ pic.twitter.com/u82OjIMFYu

— 【公式】感謝御礼⭐️日曜劇場 グランメゾン東京⭐️@TBSテレビ⭐️ (@gurame_tbs) October 20, 2019
Main Cast:Takuya Kimura/Kyoka Suzuki/Ikki Sawamura/Mitsuhiro Oikawa/Yuta Tamamori/Ai Tominaga
Episodes: 11
Synopsis:
Natsuki Obana (Takuya Kimura) is a chef, specializing in French cuisine. He runs a restaurant in Paris that has earned 2 stars from Michelin Guide. Natsuki Obana is confident, but an unexpected case takes place. Due to that, he loses his restaurant and colleagues. Under a very difficult situation, he meets female chef Rinko Hayami (Kyoka Suzuki). They decide to start a new French restaurant in Japan together and struggle to make the restaurant 3 stars.
In addition to the above six productions, there are many more Japanese dramas worth watching in 2019, including " Your Home is My Business!2" starring Keiko Kitagawa, " No Working After Hours (Watashi, Teiji de Kaerimasu)" starring Yuriko Yoshitaka, " Mr. Hiiragi's Homeroom " and " Your Turn To Kill ". If you have time, you might as well check it out!
◆Related Article
TOP 5 THE BEST NHK ASADORA / MORNING DRAMA!