(This article is generated by auto AI translator.)
The Japanese entertainment industry has been greatly affected by the announcement of the COVID-19 emergency in seven prefectures, including Tokyo and Osaka, and the suspension of dramas and variety shows. There are also several groups of artists who have made their concert videos public on their official YouTube channel, so that people can feel the joy of the concert at home. Today, we are going to put together the concert videos of ARASHI ​, B'z, ONE OK ROCK, Mr. Children and many other popular artists, so that JPOP fans won't feel bored at home!
◆ARASHI ​【ARASHI official YouTube channel】
ARASHI, which finally launched its official YouTube channel last year, not only uploaded a number of music videos of popular songs after the launch of the channel, but also released the full video of the 2017-2018 "untitled" concert for a limited period of time.With the theme of "untitled" the spectacle served to showcase ARASHI's continuing evolution through intense staging and phenomenal performances. This video will only be live for a limited time, so definitely enjoy it while you can!

ARASHI – ARASHI LIVE TOUR 2017-2018「untitled」
◆ONE OK ROCK【ONE OK ROCK official YouTube channel】
The Japanese rock band ONE OK ROCK ended its Australian tour in March this year, but the Japanese concert was cancelled due to an expanding epidemic.In response to the reluctant fans and to encourage them to stay at home and go out less during the epidemic, the official YouTube channel of "ONE OK ROCK" has set up a YouTube Premium format to broadcast the concert works regularly.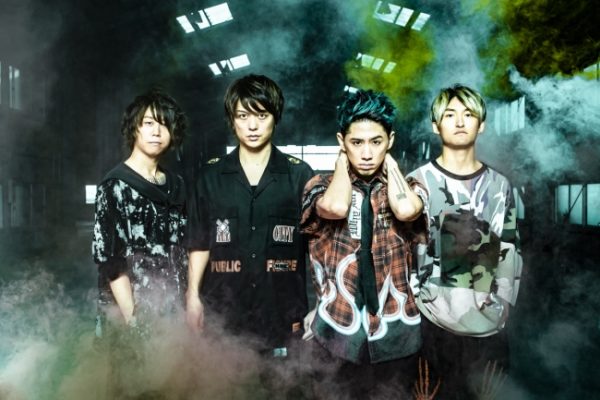 ■ ONE OK ROCK 2017 "Ambitions" JAPAN TOUR
youtu.be/QVgyDQWHVcU
publish time:May 14, 2020(Thu.) 23:00〜(JST)
■ ONE OK ROCK 2016 SPECIAL LIVE IN NAGISAEN
youtu.be/ENa0KVvVQa4
publish time:May 23, 2020(Sat.) 23:00〜(JST)
■ONE OK ROCK 2018 AMBITIONS JAPAN DOME TOUR
youtu.be/9e37nEMzWqY
publish time:May 31, 2020(Sun.) 23:00〜(JST)
◆Mr.Children【Mr.Children official YouTube channel】
"Mr.Children" Releases Video of 25th Anniversary Tour in 2017 on Official YouTube Channel.The concert was the largest concert of "Mr. Children" since they debut, with 25 songs including "HANABI", "Sign" and "365 Days".

Mr.Children DOME & STADIUM TOUR 2017 Thanksgiving 25 (part1)


Mr.Children DOME & STADIUM TOUR 2017 Thanksgiving 25 (part2)
◆B'z【B'z​ official YouTube channel】
B'z, a Japanese rock band formed by guitarist Tak Matsumoto, and vocalist Koshi Inaba has been performing for more than 30 years, writing and singing many popular songs such as "ALONE" and "ultra soul". In the midst of the epidemic, B'z's official YouTube channel has released Playlist "B'z LIVE-GYM -At Your Home-", which features 23 works that have been released to the public until May 31(Sun.), 2020.

【B'z​】B'z​ LIVE-GYM 2019 -Whole Lotta NEW LOVE-
For more works, please see Playlist "B'z LIVE-GYM -At Your Home-."
In addition to the above recommended videos, the following are also the official YouTube channels of several artists who have recently released their concert videos.Most of the videos are released for a limited period of time, please make sure to watch them!
◆Koda Kumi https://www.youtube.com/user/KODAKUMINET
◆Superfly https://www.youtube.com/user/superfly/videos
◆Nissy
https://www.youtube.com/playlist?list=PLcXhFWSIwEFanPLyNVg6aX-h9b9–En2K
◆Jin Akanishi
JIN AKANISHI – LIVE TOUR 2018 "Blessèd" in MAKUHARI
◆JUJU
Theater RED https://www.youtube.com/playlist?list…
Theater PURPLE https://www.youtube.com/playlist?list…
Theater PINK https://www.youtube.com/playlist?list…
Theater BLUE https://www.youtube.com/playlist?list…
◆King Gnu
King Gnu – Live at STUDIO COAST & Hibiya Open-Air Concert Hall