(This article is generated by auto AI translator.)
In order to encourage people to stay home more during the epidemic, and to relieve the loneliness and stress of not being able to go out, the artists will also live-stream their interactions with their fans from time to time, or upload videos of them playing games, exercising, and cooking at home, so that they will not be bored at home. Today we will be recommending several home cooking videos and channels by Japanese artists, so we hope you can enjoy cooking with them too!

◆Tomohisa Yamashita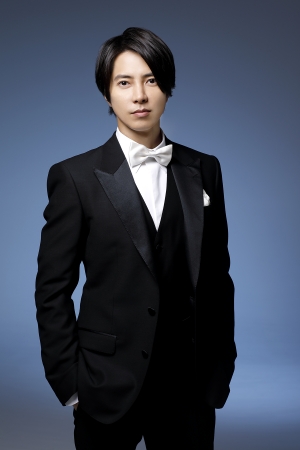 Tomohisa Yamashita, who started his own personal Instagram last year, not only interacted with fans on Instagram live on his birthday during the epidemic, but also recently posted a video of himself working out at home. In the beginning of May, Tomohisa Yamashita uploaded a video of the sandwich making process, where the bread, ham, cheese and tomatoes are prepared, the bread is put in the oven, the bread is baked, the cheese is spread on the bread, the ham and tomatoes are put on the bread, the olive oil is drizzled on the bread and the sandwich is finished! Isn't Tomohisa Yamashita, who takes the last bite of the sandwich in the film, super cute? After the video was released, it caused a lot of buzz, and the oven used by Tomohisa Yamashita in the video was a big hit. Why don't you make sandwiches at home?

See more videos on Tomohisa Yamashita's personal Instagram.
◆Tomoya Nakamura​
Although Tomoya Nakamura does not have a personal YouTube channel, during the epidemic, his company has been posting his home cooking videos on TOP COAT official YouTube channel almost every day, sometimes answering questions from fans on Twitter, sometimes just chatting with the camera. And the most fascinating thing for fans is the recent release of a cooking video that looks like it was shot from the perspective of a girlfriend.The first home cooking video released at the end of April, in just 13 minutes, he was rambling in front of the camera while cooking with skill, and in one fell swoop, he finished the spaghetti and fried bean seeds. Cutting cauliflower in the middle of the film also gives a glimpse of his adorable side by talking about taking one to his adopted hamster.

See more videos on TOP COAT official YouTube channe.
◆Mokomichi Hayami​
Mokomichi Hayami​ is the host and chef of MOCO'S kitchen, and has also published a cookbook and launched his own YouTube channel last year.A detailed introduction to the production method while preparing the food. Each dish looks very exquisite and delicious. It is recommended to turn on the subtitles (Japanese, English).Perfect for those who want to learn how to cook!

Japanese style hayashi rice


strawberry honey toast
See more videos on official YouTube channel.
◆Akiyoshi Nakao
The Japanese lovely showbiz couple Akiyoshi Nakao and Riisa Naka have recently launched their own YouTube channels.Unlike his wife Riisa Naka,Akiyoshi Nakao's first uploaded video is the first time he makes Tamagoyaki for his son.Although Tamagoyaki is a common home-cooked dish for Japanese people, looking at Akiyoshi Nakao, who made it for the first time, one can see that it is not easy to make. Although he made it for the first time, but it can also be seen from the film that he really wanted to work hard, especially in the end, he successfully finished and let his son try it. The satisfied smile he showed was really warm!In addition to the first video of making Akiyoshi Nakao, a video of making omelet rice was later uploaded, which is also very interesting and recommended for everyone!

See more videos on Akiyoshi Nakao personal YouTube channel.
After watching the cooking videos of these artists, do you also want to try to make your own cooking? Hope everyone can enjoy home cooking videos and make delicious meals!