Earlier this month, requpo Inc. released "selmee," an application which allows its users to sell selfies and videos taken of themselves online.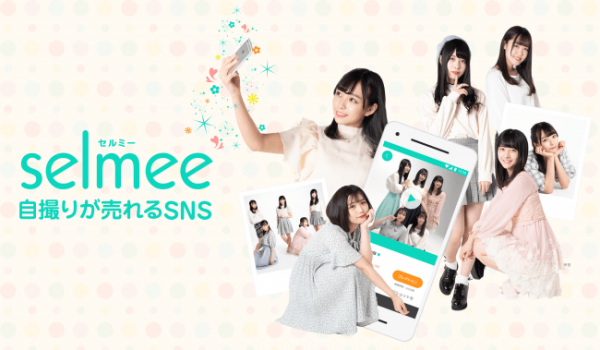 ■What is "selmee" ?
"selmee" is an application which allows its users to sell selfies and videos of themselves, and/or buy selfies and videos of other users on the app. The app is designed with easy-to-use interface which aims to provide a similar feel to apps like Twitter, Instagram and TikTok when uploading content.
In addition to a user-friendly interface, the content uploaded on this app is "limited" only to the app itself, allowing users to sell contents as collectibles not found anywhere else.
■Special features of "selmee"
【Make money by doing what you already do!】
"Likes" and "comments" are what you can expect from other traditional social media, but with "selmee," you can earn money from simply posting content! The best part is, there's no need to spend extra time or go through the hassle of learning a new skill!
【Limited collectable content】
Pictures and videos posted on this app can only be accessed via the app, limiting the uploaded content only to users of "selmee."
【Safety and peace of mind with functions to prevent photo and video theft】
Content uploaded on "selmee" can only be seen by those who have subscribed to your collection, and all content are protected by functions that prevent users from taking videos or screenshots of pictures on "selmee." The app will automatically block attempts to screenshot or record, so rest assured and enjoy selling your uploaded content!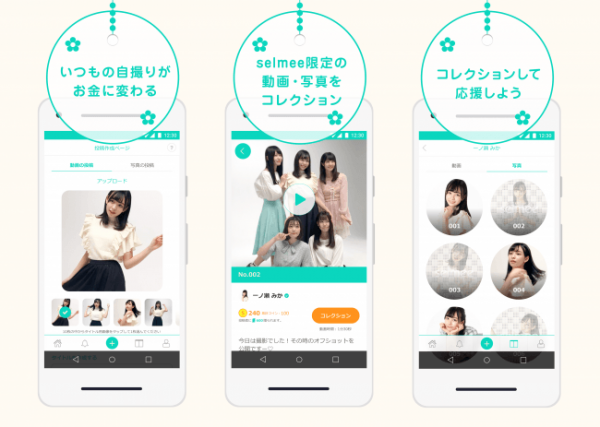 The app is available for download, FREE on both Android and iOS.
■ iOS Version
<Download> https://app.adjust.com/6fceng1
■ Android Version
<Download> https://play.google.com/store/apps/details?id=com.selmee&hl=ja