LandSkip LTD., a company that specializes in spatial mapping of landscapes, has opened a "projection mapping" bar in the Susuki district in Sapporo, Hokkaido. Visitors can expect to step into a realm of ethereal beauty as they enter "The World." Created based on the concept of an old castle in a mysterious forest, visitors can travel into a fairy-tale-like dreamland as they enjoy their evening.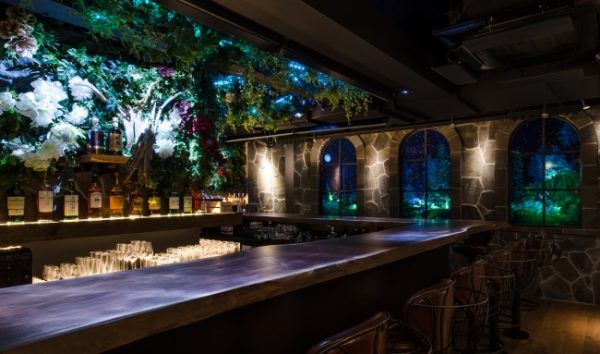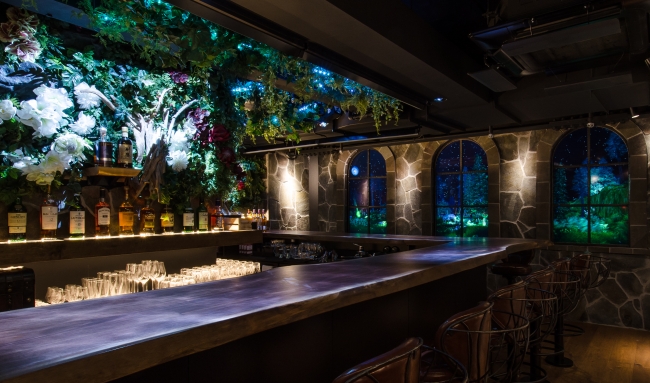 In additional to the various fauna adorning the walls and ceiling, projection mapping throughout the bar as well as full CG projected onto the windows further bring life to the fairytale. As a special feature, the projections also change depending on how long customers stay and the items ordered on the menu.

"The World" bar aims to convey the charms of projection mapping to both locals of Sapporo and travelers alike…Why not come and relax in your own fairytale after a tiring day of travel?
Store Information
Mapping Bar "The World"
Location: G4 Minami 6-Jo Nishi 4 Chome, Chuo-ku, Sapporo-shi, Hokkaido
Hours of Operation: 8:00pm – 3:00am (Monday – Saturday)
Website: http://www.the-world.hokkaido.jp