Located in Maibara, Shiga prefecture, this ski resort is one of the largest in the Kansai region. This winter, the resort is set to open its doors to the public starting December 15th,and along with its "finest powder snow," visitors also have a chance to experience Japan's fastest chairlift.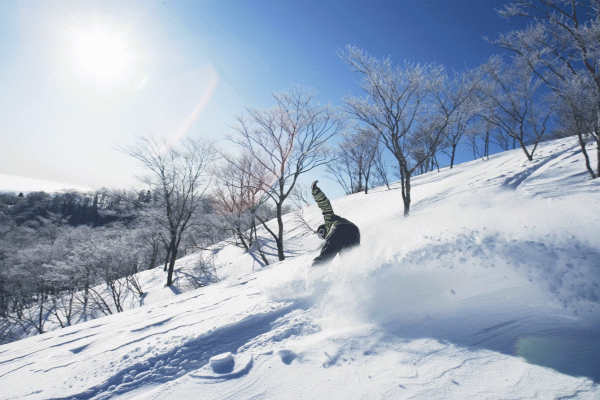 Okuibuki Snow Resort also comes with many features to ensure the utmost convenience for its visitors. This includes the automated gate system, artificial snow machines, a tunnel-covered moving walkway, several shops, restaurants and spacious rest areas. There is also a "Kids House" within the facility, so children can enjoy themselves even after playing out in the snow.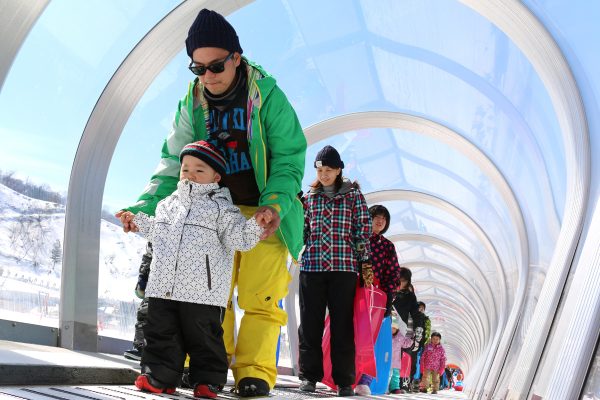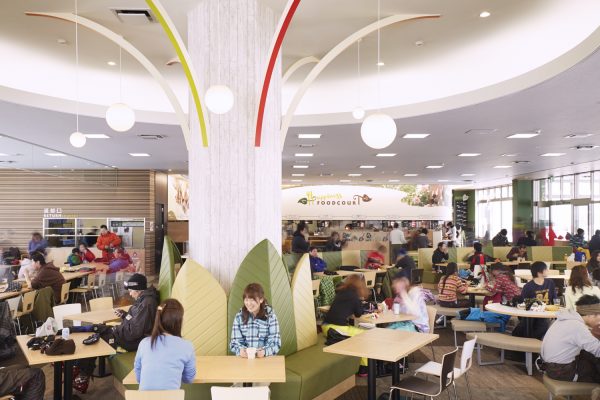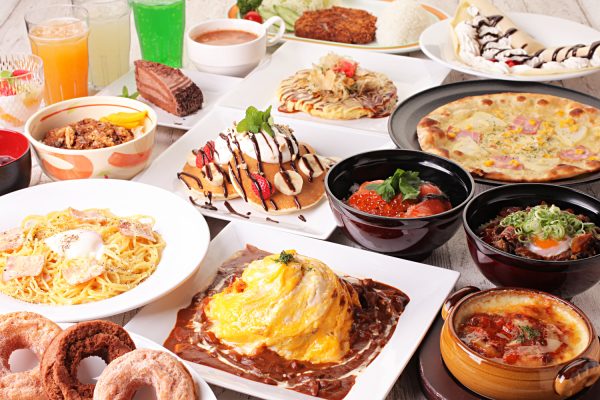 【Japan's fastest chairlift】
With an average number of visitors growing to almost over double of what it was 10 years prior, Okuibuki Snow Resort seems to have made several accommodations including introducing Japan's fastest 4-person chairlift. With speeds of 5 m per second (18 km/h), the time it takes to get to the top of Okuibuki's main course (Suginoki) is shorten from 6 minutes to a short 2 minutes and 30 second ride (the current chairlift is 2 m per second).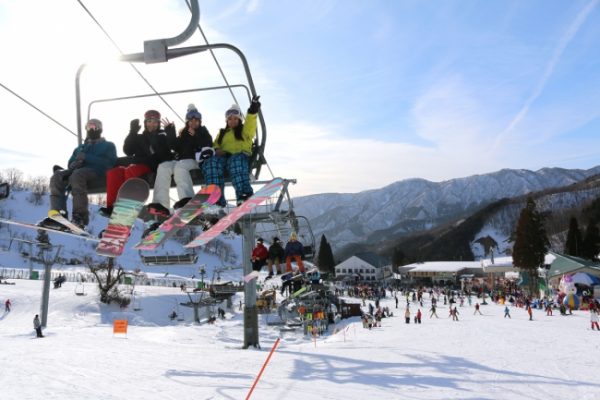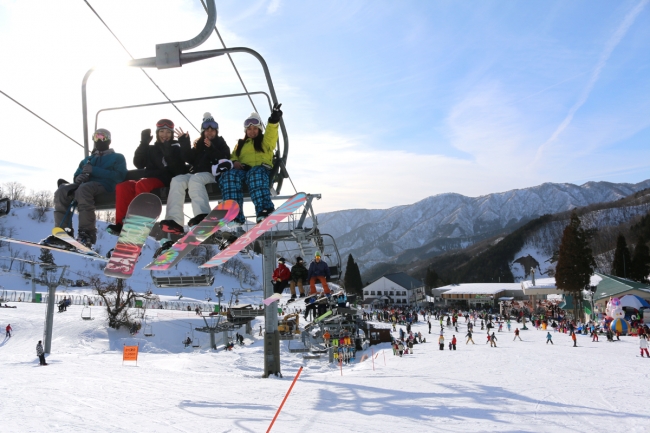 While the lift is considered the fastest in Japan, it slows down to 1 m per second as it approaches the slope so that even beginners can rest easy as they prepare to get off.
If you're looking to ski or snowboard this winter, why not have a change of scenery and do it in Japan?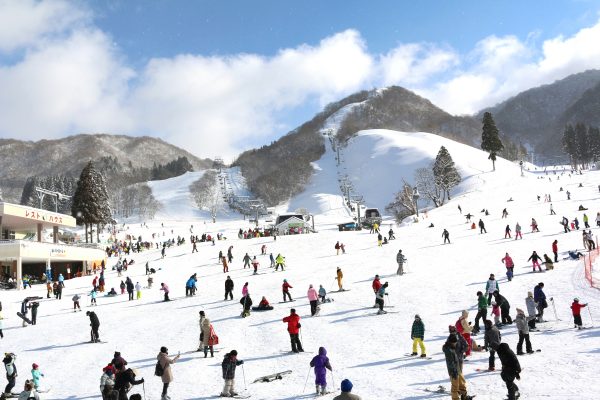 ​
【About the Facilitiy】
Name:奥伊吹スキー場 (Okuibuki Snow Resort)
Address:Okuibuki Snow Resort: Kozuhara Okuibuki,
Maibara-shi Shiga-ken 521-0301
TEL:0749-59-0322
Official Website: https://www.okuibuki.co.jp/
Official Facebook Page: https://www.facebook.com/okuibuki