In response to the recent earthquake on September 6th and in an effort to lift the spirits of its residents, Hokkaido has announced a campaign to promote travelling and tourism.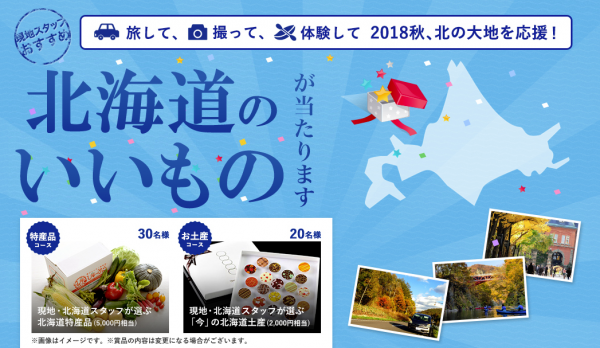 Although many areas around Sapporo have begun to move forward with the rebuilding and recovery process following the aftermath of the earthquake in Eastern Iburi, tourism and leisure facilities within the city are still facing a crisis due to the dramatic decrease in visitors. To combat against this issue, Tabirai Hokkaido has launched a campaign: "Travel, Record, Experience – Support Hokkaido Prefecture!"
Interest? Details below:
Campaign Period: Friday, September 21st ~ Friday, November 30th
How to Enter:
1) Reserve services from Tabirai's website during the campaign period (rent a car, or reserve an activity, and etc) and participate/use the service by the end of November.
*For those of you who choose to rent a car, please note that only cars with《北海道復興!応援キャンペーン》 or "Support Campaign: Help Hokkaido Recover!" written in the title qualify for this campaign.
2) During the campaign period, take pictures of Hokkaido during your trip and post them to Instagram using the following hashtags: #tabirai #たびらい #たびらい北海道
50 lucky winners will be chosen to receive "special items" carefully selected by staff in Hokkaido.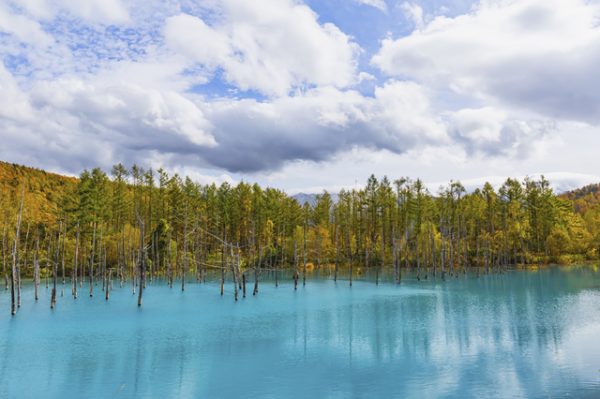 Fall is coming soon in Hokkaido and in addition to the gorgeous scenery of red leaves, visitors can enjoy seasonal cuisine such as salmon and crab. Why not kill two birds with one stone and support Hokkaido through travel? More details about the campaign can be found here: (http://www.tabirai.net/sightseeing/campaign/support_campaign/index.aspx)