Known as the "old capital" and "Japan's cultural birthplace," Kyoto is a place abundant in 1,200 years of history and tradition. Now that it's officially November, and most of Japan has shifted its attention towards the phenomenon of koyo or "red leaves." Every year, many people across Japan and from overseas flock to Kyoto to popular autumn leaf-viewing spots to relax under the vivid-colored trees. But, have you ever wondered what else is there to do besides gazing at the vermillion hues of autumn? Continue reading below for a few suggestions to a different kind of autumn-leaf viewing.
★An "autumn leaves" kind of night 
Who said autumn leaf-viewing had to be reserved for only during the day?
Why not have the best of both worlds and enjoy the romantic atmosphere the night has to offer too?
Now, you can at the"Five-Storied Pagoda x Autumn Light Up" in Nariai-ji Temple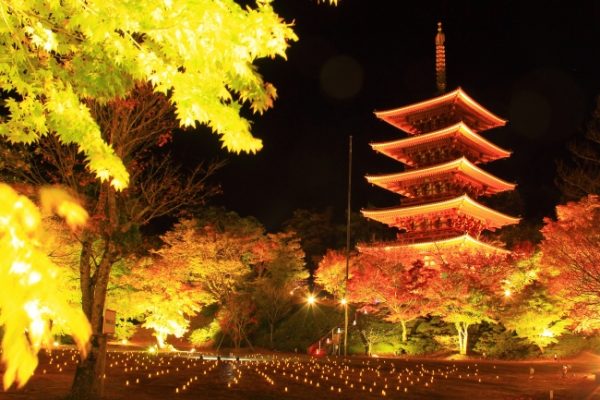 Nariai-ji Temple Five-Storied Pagoda Autumn Light Up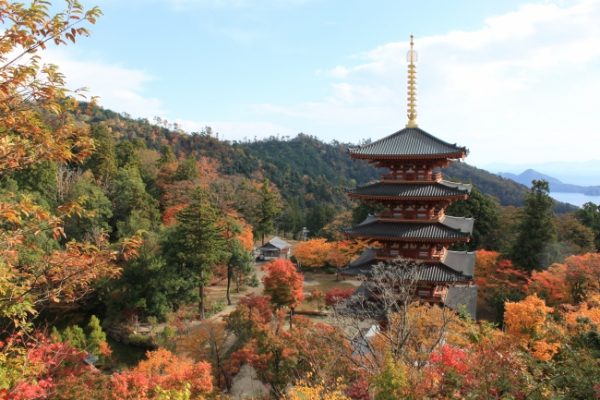 Red leaves and the Five-Storied Pagoda at Nariai-ji Temple 
Nariai-ji Temple is an old temple built in the mountains overlooking Amanohashidate, one of Japan's three scenic views. It is located in Miyazu city in Kyoto and is the 28th checkpoint along the east Japan temple pilgrimage route. The combination of the magnificent Five-Storied Pagoda raising above the few hundreds of trees adorned with vivid autumn colors make for a beautiful autumn leaf-viewing spot. This is a wonderful location, especially on a clear afternoon, because visitors will be able to get a picture of Amanohashidate with an autumn leaves backdrop. In addition, make sure to check out the mirroring reflection of the Five-Storied Pagoda in the Benten Pond as you're strolling around the temple grounds.
Every year around this time, Nariai-ji Temple holds an autumn leaf light up event. This year's illumination event will be held on November 10th (Sat) and November 11th (Sun) for a total of two days only, so book your calendars now while you still can! Visitors can also enjoy live music in addition to the view of autumn leaves. For those interested, Buddhist memorial service "Kani Kuyo" or "services for the crabs" meals which are eaten as a symbol to give thanks to the sea, are also available.
<Event Information>
★ "Experience" the Autumn
Just looking at the autumn leaves is good and all, but…
Wouldn't you rather dive into the heart of autumn?
From Zazen meditation to river rafting, experience autumn with all your 5 senses!
【Shoreki-ji: Practice Zazen under the autumn leaves】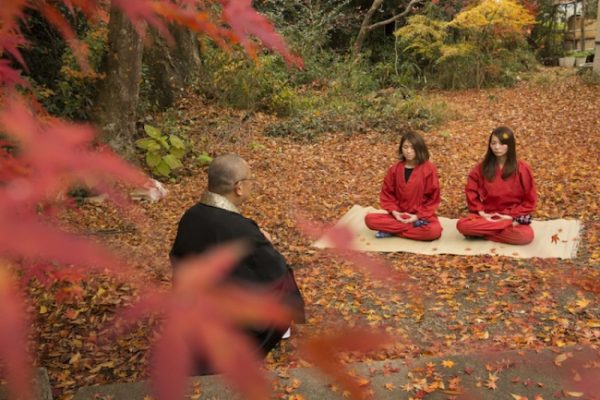 Shorek-ji Temple
Shoreki-ji Temple stands in the quiet, residential area of Ayabe, Kyoto. It is an old temple which saw its beginnings in the middle of the Heian period, with worshippers visiting the temple to worship a statue of the goddess Kannon carved by Kuya, a priest who was an early promoter of Pure Land Buddhism. Visitors can get a sense of the long and rich history the temple has to offer as they enter the main hall. Why not try your hand at Zazen meditation during your stay at Shoreki-ji?
Visitors have the option to stay inside the temple in 3 large Japanese-style rooms, overlooking the Yura River for one night. If you listen carefully enough, you can hear bamboos rustling in the wind and the chirps of the crickets.
Zazen can be done any where: inside, in the main hall, the temple study, and outside, in the bamboo forest and near Yura River (depending on weather conditions). To get the full 360-degree view of autumn, we suggest visitors meditate in the backyard garden.
After Zazen, enjoy a gourmet course meal arranged by the chief priest! The meal consists of both traditional Japanese cuisine as well as Western cuisines made with fresh local ingredients.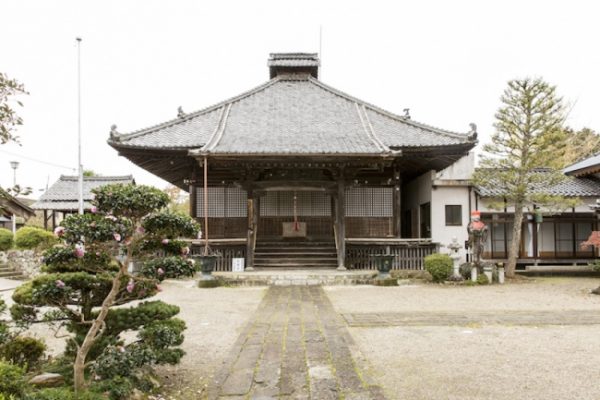 Shoreki-ji Temple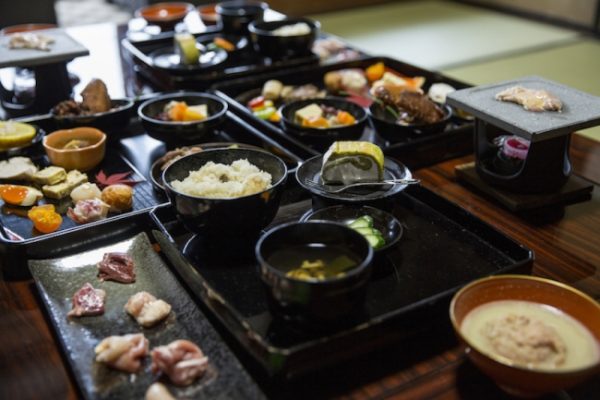 Shoreki-ji Temple
【Koyogari "red-leaf gathering" along the Hozugawa River】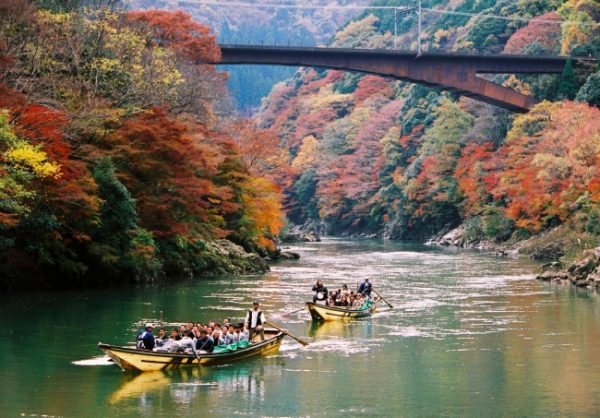 Hozugawa River Cruise
Visitors can journey from Kameoka to Arashiyama via the Hozugawa River. This river cruise is especially popular during the autumn as visitors are truly surrounded by a valley of vivid autumn colors during their 2-hour, 16km journey.
From March 1st through December 29th, visitors can also enjoy the sight of autumn leaves via a train which runs from Kameoka to Arashiyama (around 25 minutes one-way). At night, the autumn leaves are lit up for all travelers and locals alike.

★A Scenic Autumn
A carpet of autumn leaves: Must-see secret spots
The "other side" of Kyoto's finest sceneries
【The Rumored Scenic Spot for Autumn-leaves Connoisseurs at Ikkyu-ji Temple】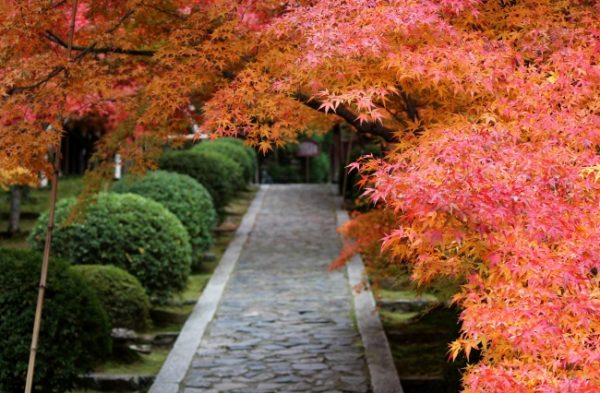 Ikkyu-ji Temple

Vivid hues of red can be seen in the corner of your eyes as soon as you approach the main gate of this temple. Once inside, visitors can see many statues of Ikkyu, a Japanese Zen Buddhist monk and poet.
【An overwhelmingly breath-taking carpet of Maple leaves at Komyo-ji Temple】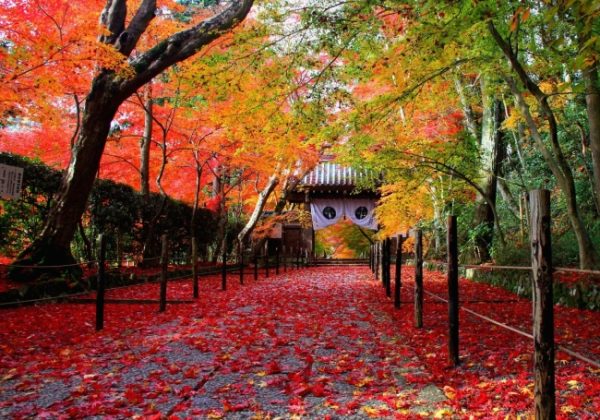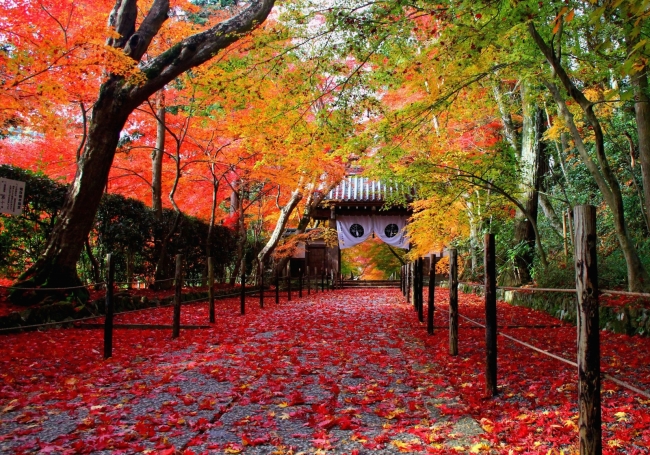 Komyo-ji Temple
Referred to as the "Maple Leaf Temple" by locals, and quite easily accessible from Kyoto, the grounds of Komyo-ji Temple is adorned with hundreds of Maple trees. As they shed their leaves, the grounds—especially at the main gate—are decorated with a vermillion of Maple leaves so that visitors get the image of a carpet of Maple leaves from a first glance. Note that there is a special entrance fee during autumn leaves season, but it's definitely worth the visit!
【A red contrast: Yanagidani Kannon (Yokoku-ji Temple)】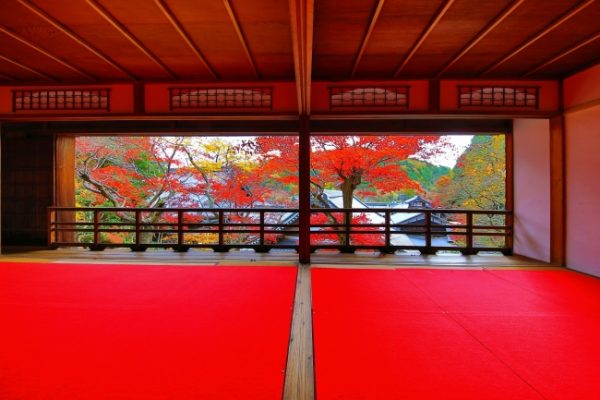 Yanagidani Kannon (Yokoku-ji Temple)
Yanagidani Kannon (Yokoku-ji Temple) is a secluded temple, located deep within the mountains. Because it is surrounded mostly by nature, once autumn rolls around, the entirety of the temple looks as if it's on fire from the vivid hues of trees around it. Note that there is a special entrance fee during autumn leaves season, but the contrast between the crimson of the temple study and the view of the leaves outside make for a spectacular view.