Autumn leaves-viewing events and Christmas illuminations are a telltale sign of the year's end in Japan. As 2018 is slowly coming to a close, many shops catering to people making preparations for the new year are coming out with newer and more creative designs of their products. This, of course, includes various new designs for nengajo, or Japan's version of the typical New Year's greeting cards.
This year, "Aisatsujo" (https://nenga.aisatsujo.jp/), a website that specializes in postcards (since sending postcards is more customary in Japan) has come out with a new design that incorporates the symbol of good luck and perseverance, the daruma, into the postcard.
■「Daruma New Year's Postcards」
URL:https://nenga.aisatsujo.jp/daruma/ (Japanese-only)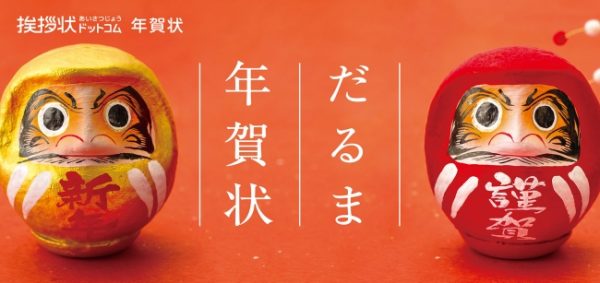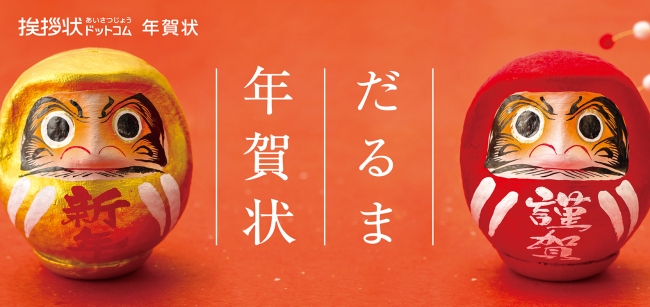 ■What are "Takasaki Daruma?"
Daruma are round, hollow, traditional Japanese dolls modeled after the founder of Zen Buddhism. They usually come with blank eyes for their recipients to fill in when setting a goal or wish. Once the wish is fulfilled, the recipient fills in the other eye. At the end of every year, daruma are brought back to the temple they were purchased from, and a traditional burning ceremony is held. Takasaki city in Gunma prefecture supplies the nation with around 70% of its daruma, and therefore, daruma dolls made in Takasaki are widely known as "Takasaki Daruma."​

■Incorporating a "Daruma Craftsman's" traditional techniques – Terunaga Mashita
The designs for these greeting cards were created by Mr. Terunaga Mashita, a 3rd generation daruma doll craftsman. There are a total of 11 daruma-themed designs ranging from the traditional daruma with the signature beard, to the cute boar daruma in celebration of the upcoming year of the boar. If you're interested in getting a hold of some cards for the new year and can maneuver through some Japanese, then this site is for you!