Sip on fine wine and dine on food from all over the world as you gaze at the romantic nightscape of Victoria Harbor. One of the most popular events in Hong Kong, CCB (Asia) Hong Kong Wine & Dine Festival, a kick-off event for another event to follow later in November (Hong Kong Great November Feast), will be held at the Central Harbourfront Event Space from October 25th – 28th. To commemorate the 10th year of this event, there are plans to expand the venue by 20% and bring in various new activities.
Upon entering the venue, wine lovers and enthusiasts will find themselves swept away with the sight of various types of wine. Inside, guests can not only enjoy wine from many different regions of the world, but also try gourmet wines priced around $900 HKD and above per bottle (around $115 USD). In addition, guests can find areas designated for wines which are given the rating of 88 or above on the famous Robert Parker Wine Advocate. Of course, for those who are in the mood for something a little different, there are areas designated to booths with other types of beverages including champagnes, sparkling wine, whiskey, cocktails, and many popular craft beers.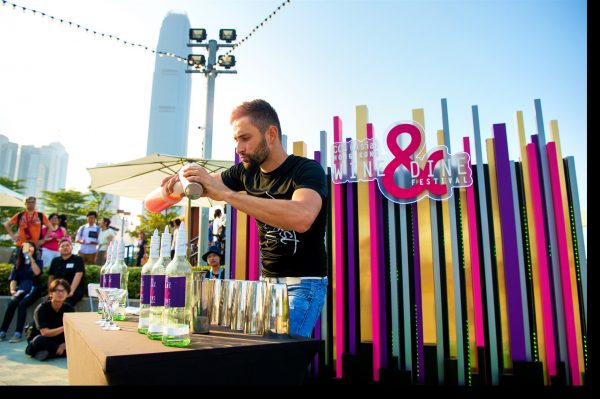 New to the festival this year are booths centering on "International Street Eats" with street foods from around the world and "Coffee Fiesta," where visitors can feast upon handcrafted coffee and sweets. In addition to these new booths, visitors can also get a taste of gourmet hotel cuisine as well as local food, so even visitors who do not prefer to drink can enjoy themselves at the festival.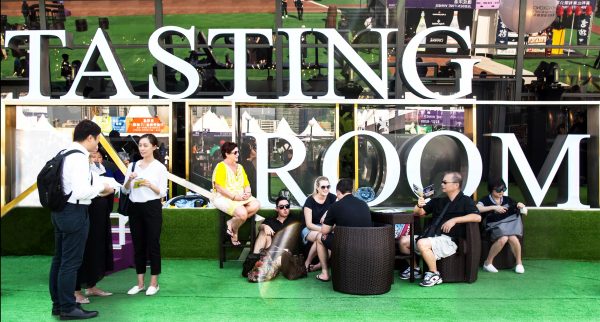 Visitors may also choose to stop by the stylish "tasting room" to enjoy a full-course menu prepared especially for this event by master chefs. Various master chefs such as Kentaro Chen, who acquired Michelin 2-star at his Sichuan cuisine restaurant in Singapore, and chef Pierre Gagnaire from Mandarin Oriental Hotel Hong Kong will be present at the event this year.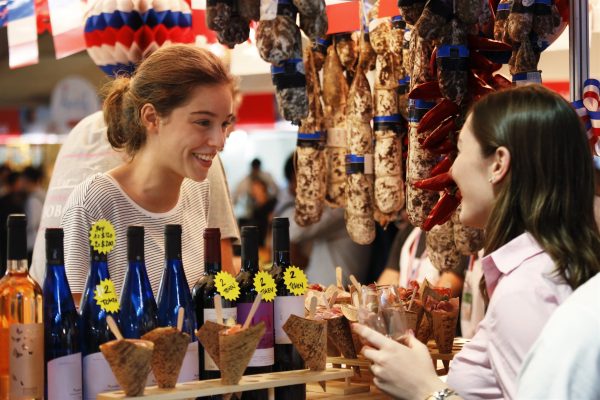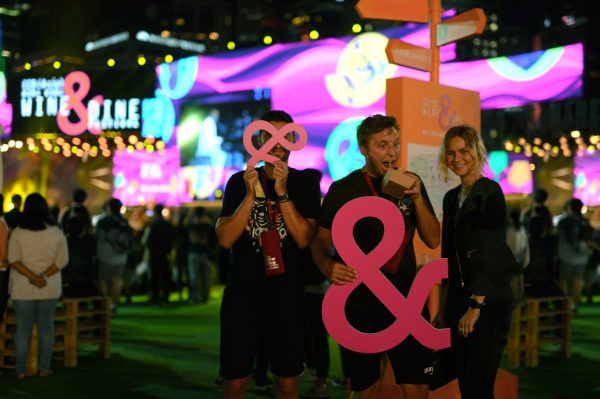 In addition to the special wine pass sold at the venue which allows visitors a set of wine and food tokens, guests from overseas who register early are eligible to receive a special 10th anniversary wine glass set along with their purchase. Since this is on a first-come-first-serve basis, we highly encourage those of you who plan on taking a trip to Hong Kong this year to visit this site! (http://www.discoverhongkong.com/jp/promotions/agaru/event/vol3.html)