Earlier this year in July, a "Forest Adventure" park opened its doors near the longest suspension bridge in Japan (total length of 400 meters), the Mishima Sky Walk.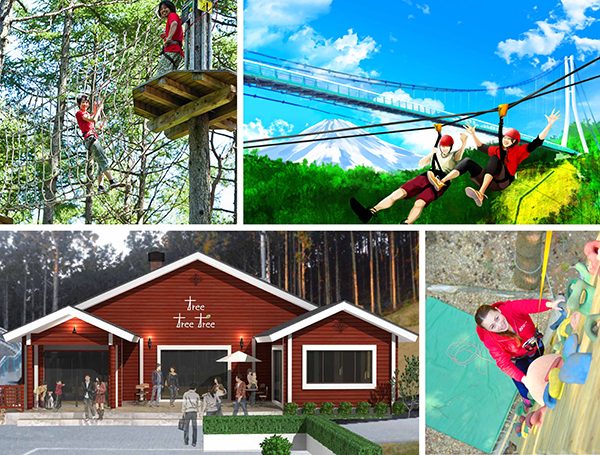 The term "Forest Adventure" is a concept originating from France which aims to build parks with minimal impact on the environment, or simply "a park that can be made using the forest in its natural state." This business model makes it possible to maintain healthy forests since part of the park's revenue goes towards various costs used to maintain a forest.
Like other "Forest Adventure" facilities in Japan, Forest Adventure Mishima Sky Walk also based its outdoor park on this model, using the nature around the northern part of Mishima Sky Walk to provide its visitors with an array of activities.
There are a total of 5 sites and 33 activities at Forest Adventure Mishima Sky Walk, guaranteed to provide visitors with a dynamic experience. The following are a brief introduction of some of the activities:
■Adventure Course
The most dynamic and challenging level available. Visitors will be able to hang 9 meters above the ground and swing from tree to tree using stepping stones and log swings. Don't forget to also try out the "Tarzan Swing," a net suspended 10 meters above ground!
■Long Zip-line
What makes Forest Adventure Mishima Sky Walk different from other Forest Adventures across Japan is that visitors have the opportunity to indulge in the view of Japan's first ever suspension bridge and Mt. Fuji as they zip-line 300 meters across from the departure point (near the observation deck located beyond the suspension bridge) to just before the suspension bridge. We recommend this activity for visitors who want to get a full view of some of the most prominent scenery in Japan. Enjoy the scenery as you and another friend zipline together to and from the two points!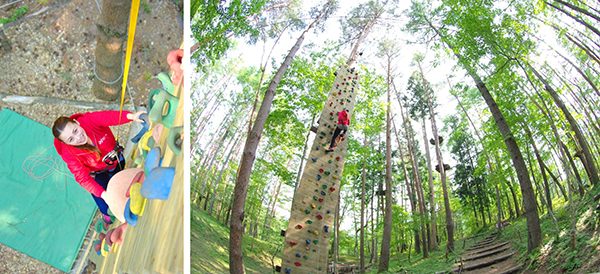 ■Cliff Challenge
This activity can be enjoyed by everyone from novices to seasoned climbers. Guests are secured by auto belay devices used for climbing, so they can rest assure as they make their climb.
In the reception building, a log house called "Tree Tree Tree," visitors can grab a quick bite at the Picnic Café which runs on concept of outdoor picnics where you can "grab your own basket of food and enjoy the natural scenery." Inside the building is also the "Sky Walk Museum," where visitors can see a model of Mishima Sky Walk and refreshing motifs of clouds on the ceiling. Before you head home, be sure to grab souvenirs from the gift shop which sells products in collaboration with a local brand, "Floyd," from Mishima. Along with the opening, there are also Segway tours around the park for visitors who are interested. We highly recommend Forest Adventure Mishima Sky Walk for nature-lovers looking for a thrilling and satisfying experience!