(This article is generated by auto AI translator.)
"BANANA FISH" is a popular work by Japanese manga artist Akimi Yoshida, serialized from 1985 to 1994, and the anime version was released in July 2018.
"BANANA FISH" follows the story of a young man, Ash, who is an excellent fighter and has an outstanding appearance, who dominates a famous dark alley in New York.
The man who was killed by his henchmen mutters the word "BANANA FISH" before he dies, and together with Eiji Okumura, a young Japanese boy who comes to New York as a camera assistant, they pursue the mystery surrounding BANANA FISH.

In celebration of Ash Lynx's birthday, a special birthday event will be held from August 8 (Sat) to August 30 (Sun), 2020 at Meritus Japan.
A variety of goods with the image of Ash will be on sale, and you can get a special postcard for every purchase of 2,000 yen (tax included).
◆Special Edition
A single purchase of 2,000 yen or more (tax included) during the campaign period is eligible for a cumulative postcard.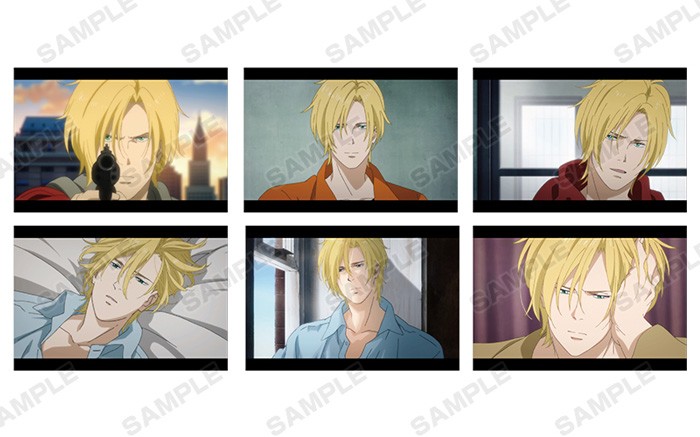 *There are 6 patterns in total, and they will be given away randomly while supplies last.
◆Birthday Special Card
On August 12 (Wed.), Ash's birthday, you will receive a special card for purchases of 3,000 yen or more (tax included) at designated stores.

*Limited quantity, while supplies last.
*Photo for reference only.
◆Products
*All prices below include tax.


(Ascending left to descending right)
・BIG Badge 1,100 yen
・Acrylic standing sign 1,980 yen
・Badge 440 yen
・Acrylic key ring 1,100 yen
・Clear Folder 440 yen
・Ticket card holder 1,980 yen
・Tapestry 3,300 yen
・Mug 1,650 yen
・Card 550 yen
・Illustration and decoration 1,650 yen
・Ballpoint pen 495 yen
"BANANA FISH" Ash's 2020 Birthday Limited Event
Event Period: Saturday, August 8, 2020 to Sunday, August 30, 2020
Location: All Animate stores (including online stores) in Japan.
Official website:https://event.amnibus.com/bananafish-animaete-birthday/
©吉田秋生・小学館/Project BANANA FISH