(This article is generated by auto AI translator.)
Japan's leading ranking survey site "Rankingoo" (https://rankingoo.net/) conducted a survey on men and women between the ages of 10 and 50 from June 8, 2020. Vote for the most popular "ONE PIECE" movie, today we will introduce the top 5 works.
(Number of valid responses: 2,230)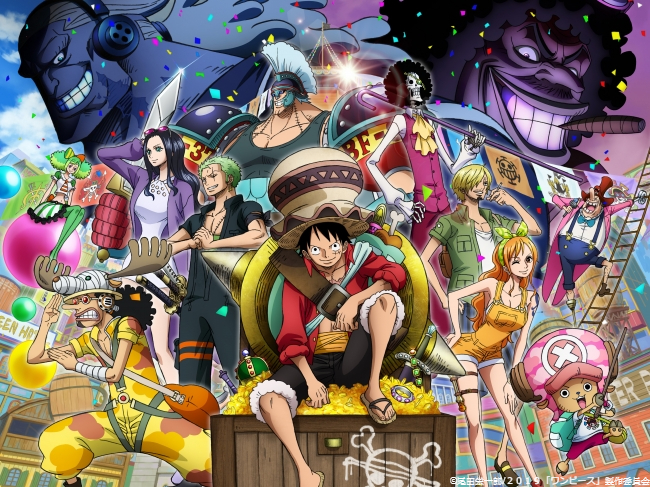 ONE PIECE STAMPEDE ©尾田栄一郎/2019「ワンピース」製作委員会
*The year in parentheses below is based on the Japanese release date.
#5 ONE PIECE FILM GOLD (2006) 298 votes

The Straw Hat Crew comes aboard the deck of Grantesoro, the world's largest entertainment city. Appearing before Luffy and his friends is Gild Tesoro, a man who can move the World Government with ease. What is freedom? What is control? Luffy and friends seek the answer to those questions and put their beliefs to the test in this grand battle for control of the seas!
#4 One Piece: Baron Omatsuri and the Secret Island (2005) 303 votes
The Straw Hats receive an invitation to an island resort on Omatsuri Island. They decide to go as a break from their adventures and to have some fun. But once they get there, they are conned into participating in ridiculous challenges by the Baron of the island. Luffy is eager to prove that his crew are "pirates of pirates of pirates of pirates" and agree off the bat. But is it really worth it?
There's something strange about the Baron and the people of the island. And when the game starts, events start to crumble the crew's camaraderie. And one by one, each member goes missing…
#3 One Piece: Chopper's Kingdom in the Strange Animal Island (2002) 318 votes


Tales of a glorious treasure lead the Straw Hat Pirates to Crown Island, a lush wilderness filled with animals that can think like men. By a stroke of fate, Tony Tony Chopper is separated from his crewmates, and inadvertently fulfills a prophecy heralding the island's lord and protector, the King of Beasts.
Now revered by the island's inhabitants – particularly a pirate-hating boy named Mobambi – Chopper finds himself torn between his new "kingdom" and his place with the Straw Hats. In time, however, all of them are swept up in the machinations of Count Battler, a greedy invader hunting for the treasure through the bloodiest means imaginable.
#2 One Piece Movie: The Desert Princess and the Pirates: Adventures in Alabasta (2007) 406 votes

The Straw Hat Pirates travel to Alabasta, the desert island and home of Nefertari Vivi. They find the country in the middle of a revolution. Crocodile, the country's hero, secretly used his criminal organization Baroque Works, to undermine the citizens trust in Cobra, Vivi's father and head of the Kingdom of Sand, in order to seize the throne and the country's hidden secret for himself. The crew now has to cross the desert, stop the revolution, save thousands of lives from the Baroque Works hidden bombers, and most of all, defeat Crocodile, one of the mighty Shichibukai.
#1 ONE PIECE THE MOVIE: Episode of Chopper – The Miracle Winter Cherry Blossom (2008) 579 votes

When Nami falls ill, the Straw Hats seek medical care for her on Drum Island. There they meet reindeer doctor Tony Tony Chopper and the Wapol pirates.
*Check "RANKINGOO" for more voting results.