(This article is generated by auto AI translator.)
"Pikachu Sweets By Pokémon Cafe" has been opened since December 2019 in Ikebukuro Sunshine City. The shop offers adorable Pikachu-themed sweets and beverages available for take-out.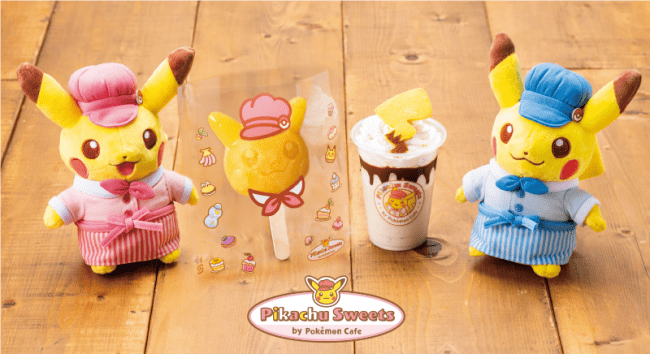 To coincide with the arrival of summer,"Pikachu Sweets By Pokémon Cafe" will also offer limited desserts for the summer season from August 1 (Sat) to October 1 (Thu), 2020. The Pikachu pineapple popsicle will be transformed into a costume version of the dessert shop, and the flavor will be upgraded to pineapple orange, with four different expressions appearing randomly!

Pikachu popsicle 650 yen + tax
*There are 2 styles and 4 expressions.Can't choose.
In addition to popsicles, another limited summer treat is the "Pikachu Tail Chocolate Banana Smoothie", which can be made even more adorable with the purchase of a Pikachu cup holder.

Pikachu Tails Chocolate Banana Smoothie 700 yen + tax.
*With the purchase of a smoothie, you can purchase a Pikachu cup holder for 550yen+tax.
Hopefully the cute desserts will bring you a different summer experience!
"Pikachu Sweets By Pokémon Cafe"
Address: Tokyo-to, Toshima-ku, Higashi Ikebukuro 3-1-2, Sunshine City Alpa area 2nd floor
Hours of operation: 10:00 – 20:00
*Subject to Sunshine City alpa opening hours.
Official Website:https://www.pokemoncenter-online.com/cafe/pikachu_sweets/
※ It is not possible to make a reservation in advance.
© 2020 Pokémon.©1995-2020 Nintendo/Creatures Inc./GAME FREAK inc.