The new coronavirus(COVID-19) is raging around the world. In Japan, various international events have been cancelled or postponed, including the Tokyo Olympics 2020.I hope that we, as individuals, will do what we can now to overcome this global crisis somehow.
Since the first confirmed cases of the new coronavirus in Hong Kong this year, the public, private sector and public institutions have been working around the clock to ensure the safety of everyone and to ensure that things run as smoothly as possible. Today, I'd like to introduce you to the news of the Hong Kong Tourism Board's initiatives in the city.
■Efforts by transportation system
The MTR Corporation, a railway company, has deployed hydrogen peroxide gas robots and the Hong Kong International Airport has deployed intelligent disinfection robots to provide more thorough sanitization services.
We all know that Hong Kong's public transport system is one of the most efficient in the world, providing smooth service to travellers from all over the world. Based on the current situation, we are continuing to provide services on trains, buses, and taxis while conducting more thorough sanitization operations so that users can use them with peace of mind.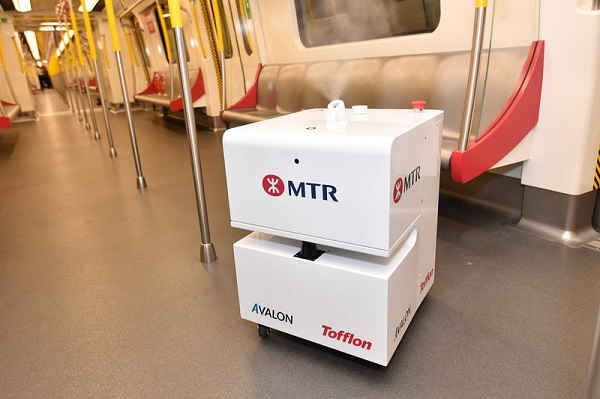 MTR Corporation is leading the way, and has recently used hydrogen peroxide gas (VHP) robots to thoroughly sanitize trains and stations. Station equipment with frequent contact, such as ticket vending machines, elevator buttons, and handrails, is disinfected with bleach every two hours. The filters of air conditioners in trains are also said to be cleaned and replaced more frequently than in the past.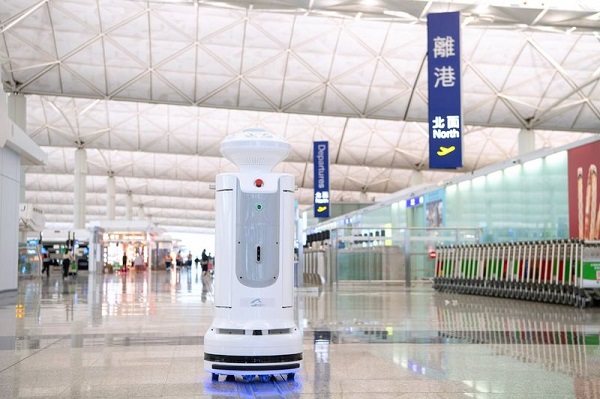 In addition, Hong Kong International Airport, one of Asia's busiest airports, has deployed an Intelligent Sterilization Robot (ISR) that uses a combination of UV technology, 360-degree spray nozzles and air filters to kill bacteria and viruses. This technology was developed in Hong Kong and was previously only used in hospitals, but Hong Kong International Airport was the first in the world to use ISR in a non-clinical setting and began to put it to effective use.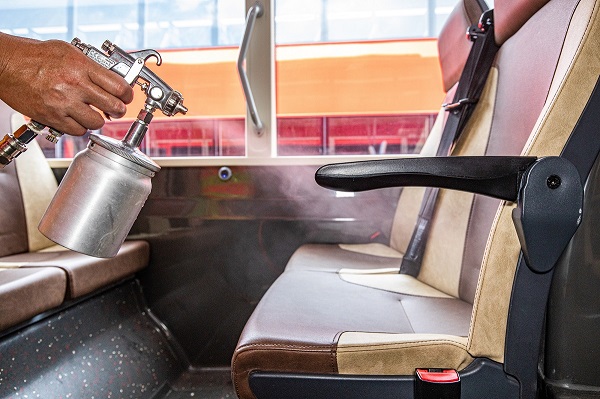 As an effort to ensure safe riding in taxis and buses, in taxis, the driver wears a mask to ensure the safety of passengers, and many taxis have a bottle of disinfectant attached to the back of the driver's seat. KMB, a double-decker bus, also has disinfectant bottles inside the bus and at each bus stop, as well as floor mats sprinkled with bleach for use in disinfecting shoes.
■Creative solutions for cancelled events
Many creative events in Hong kong were unfortunately cancelled as same as in Japan, but many organizers have devised different ways to ensure that guests can experience the joys of physical and social gatherings without the massive crowds.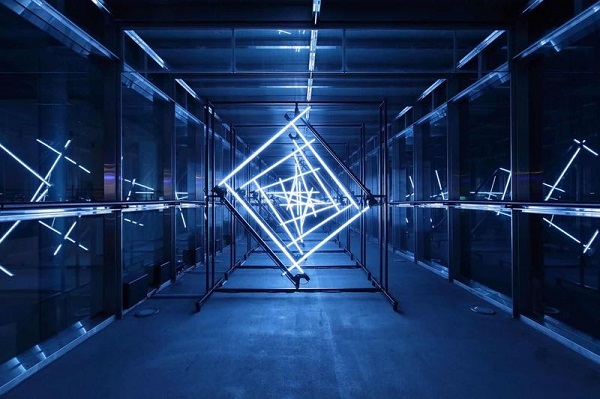 Credit: Art Central: WHYIXD, Channels,2019 Courtesy of the artist and Da Xiang Art Space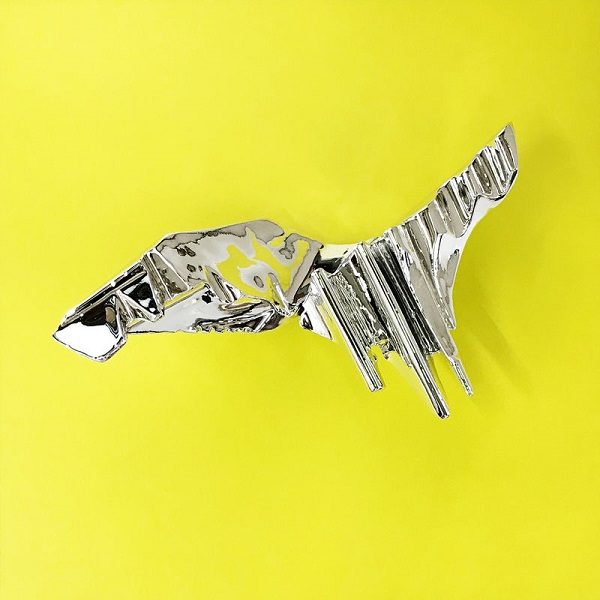 Credit:Art Central: Fujisaki Ryoichi,Meltism#28, 2019.Courtesy of the artist and Maruido Japan
The world-renowned art fair, Art Basel Hong Kong 2020, has transformed physical exhibitions into online viewing rooms, showcasing more than 2,000 works of art from 235 galleries around the world online. The online viewing room attracted a total of more than 250,000 virtual visitors, and the event was a great success. Art Central, a similarly large art fair, has built an easy-to-find website and online sales of more than 500 works of art by artist, exhibitor, size, price and genre. Other virtual galleries, such as K11 Art Foundation, Sotheby's Hong Kong and M+Collections Beta, work to keep the art community connected and allow anyone to enjoy art from the comfort of their own home.
Links:
・https://www.artbasel.com/viewing-rooms
・https://www.artsy.net/art-central-2020
■The masks with a homemade twist
Mr.Yong of lifestyle brand G.O.D. is launching cloth masks with colorful and slightly unusual designs. While keeping the brand's playfulness in mind, Mr. Yong designed a cloth mask with a unique design to keep a positive feeling in the midst of an outbreak of a new type of coronavirus.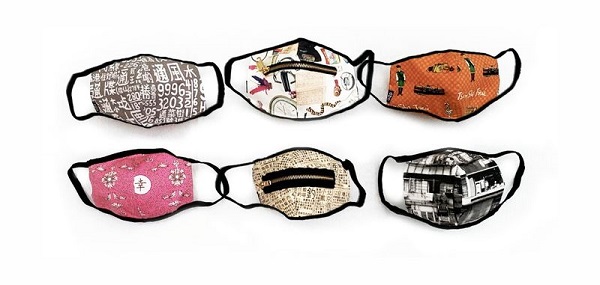 「Of course, it's just a fashion mask, but we want to bring a little bit of humour to the consumer to take some of the stress out of the current situation. I want to continue to come up with more features and innovative designs to help people stay positive.」He said.
Translated with www.DeepL.com/Translator (free version)