Weekly Shonen Jump Theme Park "J-WORLD," will be holding a limited-time event from November 10th (Sat) through December 16th (Sun). In addition to other attractions available in the theme park, visitors will be able to participate alongside characters from Naruto in the "Shinobi War Tour" attraction.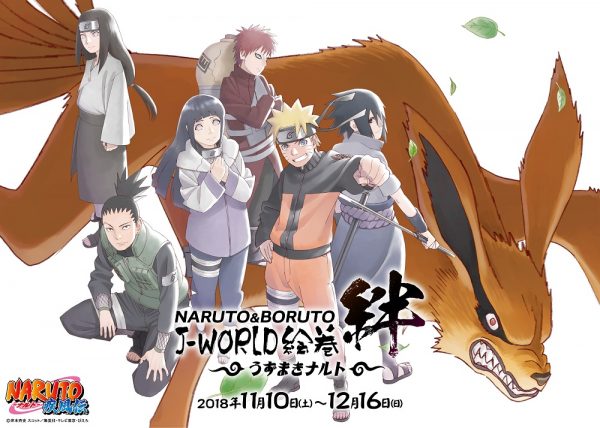 The park will also be offering various Naruto-themed food and drinks, as well as original J-WORLD goods and illustrations.
◆Experience the Shinobi War and the power of friendship with your favorite characters!
Visitors can experience the Shinobi War through a walk-through style attraction with Naruto Uzumaki, Sasuke Uchiha, Hinata Hyuuga, Shikamaru Nara, Neji Hyuuga, and Gaara. Become part of the Konoha ninjas and join the battle at the forefront of the Shinobi War. Visitors can also take pictures with each character (priced separately). ※Please note that pictures are limited only to those who participate in the "Shonobi War Tour."
Whether you make it out safe or not is up to you and your friends. Combine your powers to overcome the obstacles and come out victorious!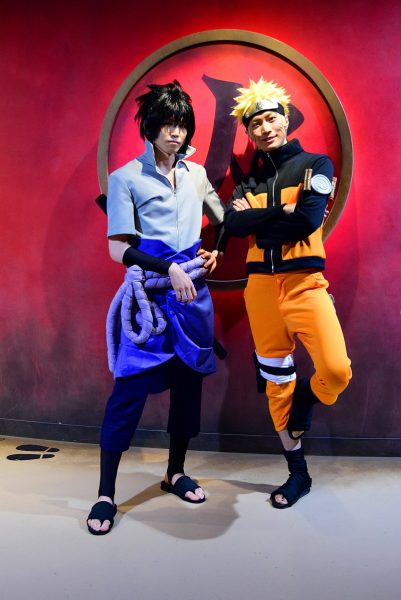 ▲Sasuke Uchiha (Left), Naruto Uzumaki (Right)


▲ "Shinobi War Tour"
Naruto's "Power of Friendship" Shinobi War Tour Information
●Characters:Naruto Uzumaki, Sasuke Uchiha, Hinata Hyuuga, Shikamaru Nara, Gaara, and Neji Hyuuga
●Event Period:November 10th (Sat) ~ December 16th (Sun), 2018
●Hours of Operation:10:30am ~ 8:00pm
●Time per tour:approx. 20~25 minutes
※1 character appears per tour.
※For a schedule of different character appearances, please visit the J-WORLD TOKYO official website below.
J-WORLD TOKYO Official Website:
https://event.bandainamco-am.co.jp/j-world/j-world_naruto_boruto_scroll_bond_uzumakinaruto/
Advanced Tickets for「Shinobi War Tour」
・Ticket purchase period:November 1st (Thurs) ~ December 15th (Sat), 2018
・Price:Adult (high school or above) 3,200 yen / Children (4 years old ~ middle school) 3,000 yen
・Website:http://eplus.jp/sys/web/s/j-world_ticket/index.html
※The J-WORLD TOKYO Passport is included within the above price.
※The Passport allows guests to enjoy certain attractions within the park for an unlimited amount of times on the date it is purchased.
※Standard tickets for this attraction will be sold only if tickets are left over from the advanced ticket pool.
◆Limited Time Food & Desserts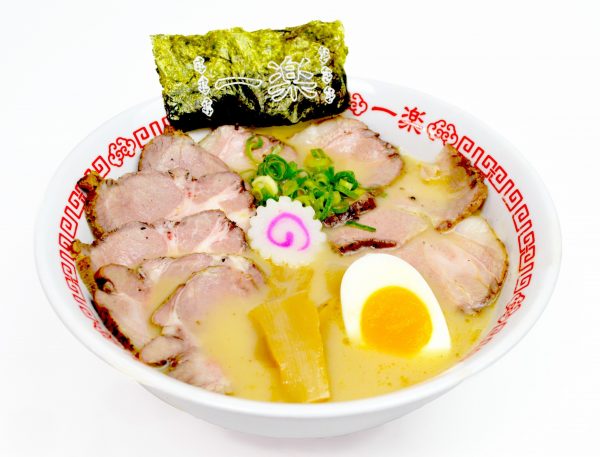 ▲Naruto's Ichiraku Ramen
"It's 'extra' extra pork dattebayo!!" (Soybean and Pork bone-based Ramen) (1,330 yen)
For a limited time only, 'extra' extra pork portions are available for the regular menu's "Naruto's Ichiraku Ramen." Experience all 9 slices (potentially related to Kurama) of extra juicy pork goodness!

▲Naruto's Power of Friendship Ice Cream (830 yen)
In addition to Naruto, guests can also enjoy ice cream and desserts with other characters such as Sasuke, Hinata, Shikamaru, Gaara, and Neji. The flavor of the ice cream changes depending on the character, so choose a character and see what flavors go with who!
※Pictured is Naruto (Orange Sorbet) and Sasuke (Cassis Sorbet)
◆J-WORLD Limited-edition Goods (brief list)
○Sold at:J-WORLD STORE (J-WORLD Shop)


▲75mm badges (12 different types + 1 secret type/400 yen per badge) ※Design is randomized.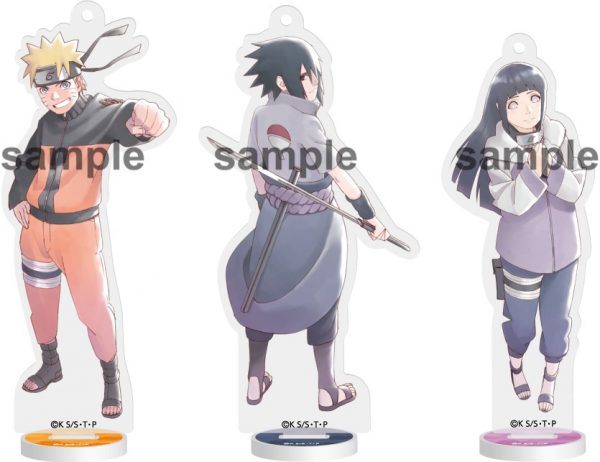 ▲Acrylic Character Stands (6 types in total/800 yen per stand)
▲Kurama Acrylic Stand (3,000 yen)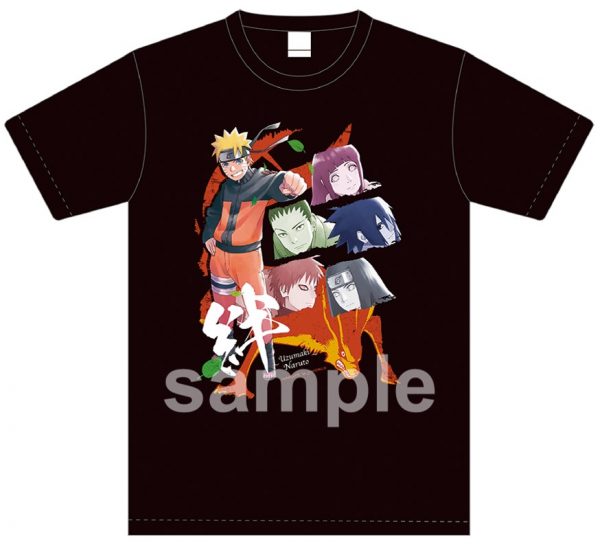 ▲T-Shirt (3,000 yen)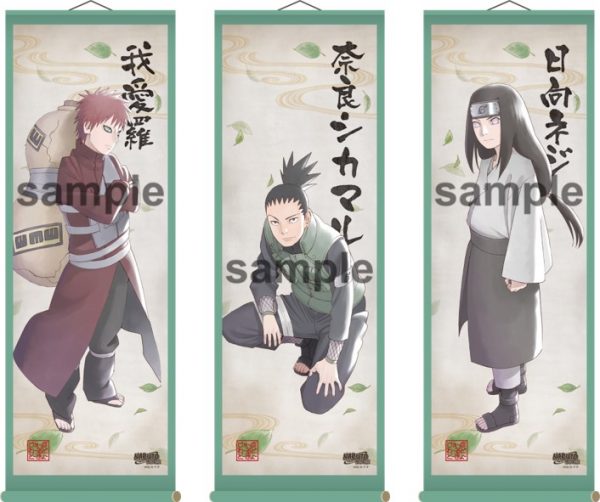 ▲Hanging Scrolls (6 types in total/3,000 yen each)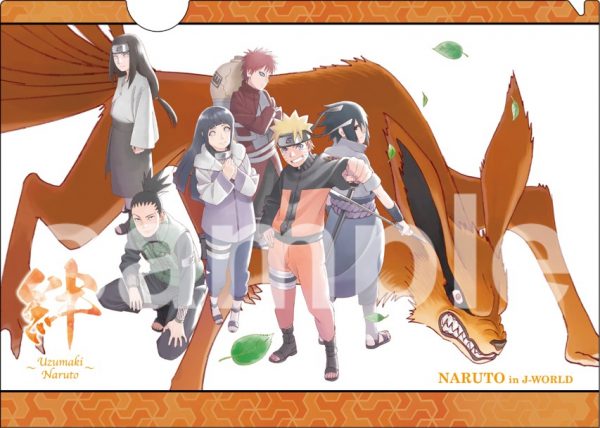 ▲Clear File, A4-size (400 yen)
©Kishimoto Masashi Scott / Shueisha, TV Tokyo, Pierrot