Located about 75 minutes west of Tokyo, Hakone is mostly known for its hot springs (onsen) and scenic nature. Like many places, there are also hidden gems within this small mountainous town of 13,000.
Okada Museum of Art is privately-owned museum which showcases a wide collection of ancient and modern Japanese and East Asian art ranging from Chinese and Korean ceramics, sculptures, paintings, early Japanese pottery, scrolls, to Buddhist art and more. Now, in celebration of its 5th year since its opening in October 2013, the museum is holding a special exhibition, the "Fifth Anniversary Exhibition, All-Stars of the Okada Collection: Masterworks of Kōrin, Jakuchū, Hokusai, Ru Ware Kilns" from September 30th, 2018 through March 30th, 2019.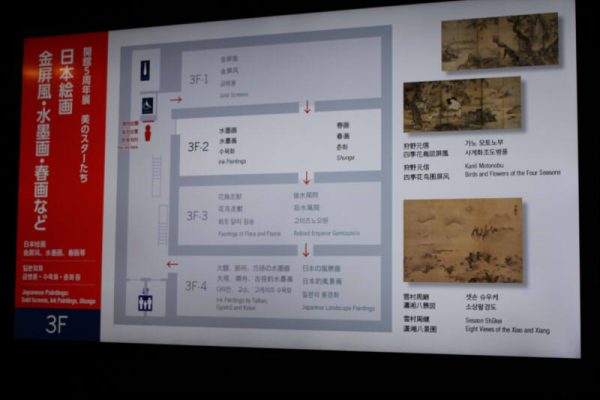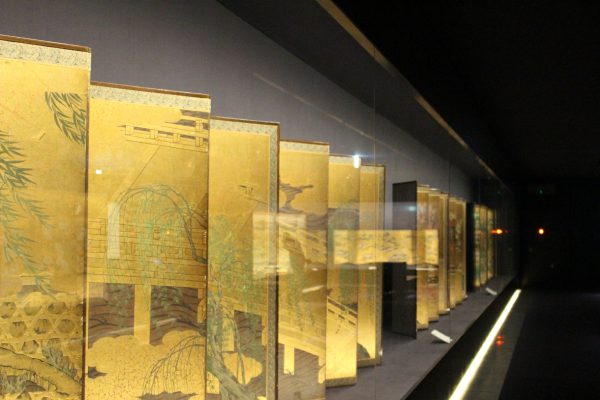 The museum grounds itself is quite spacious with five floors of exhibition rooms in the main building, a Japanese garden, a teahouse and café, a hot spring foot bath and a gift shop. Upon entering the main building to view the exhibitions, which houses a total of over 450 pieces of artwork, visitors can expect a calm, sleek and modern feel. For ease in navigation, maps are displayed on large monitors in 4 languages (English, Chinese, Korean and Japanese), and once inside, there are arrows to guide visitors to the right path as they travel through the world of art.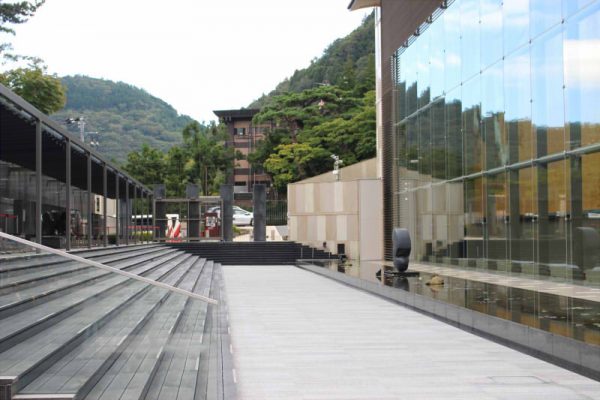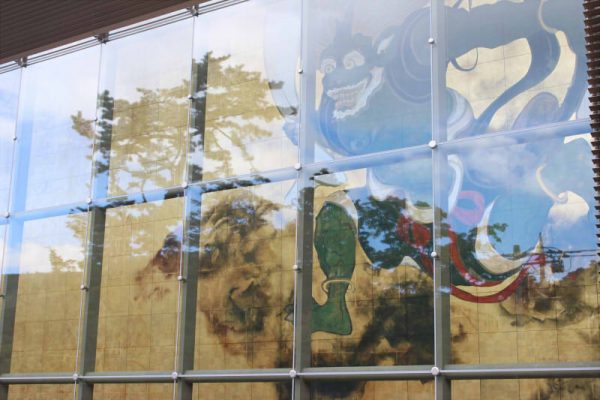 For those who want to take a short rest from walking, but still want to feast your eyes on fine art, we recommend the hot spring foot bath located directly outside of the main building. Here, visitors can order drinks and/or desserts as they gaze at the large "Wind/Time" Mural depicting the Wind God and Thunder God.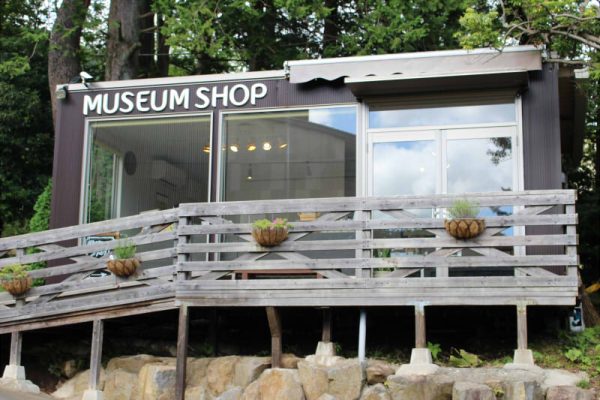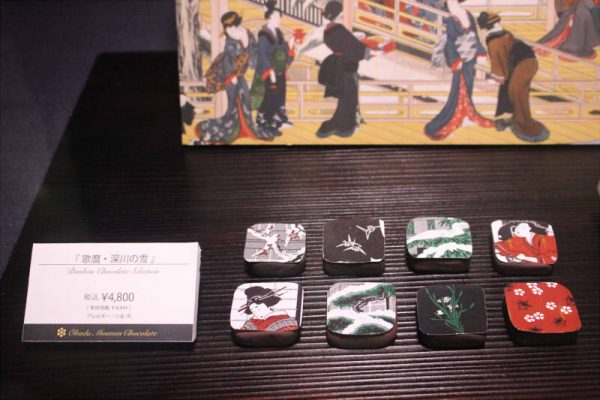 To the right of the main entrance, there is a small path which leads to the Museum Shop. There, visitors will have the rare chance to snag a box of the highly sought-after luxury chocolate, which is only available at the museum and Nihombashi Mitsukoshi Main Store. Crafted by chocolatier Naoki Miura, these chocolates feature an array of fascinating flavor combinations such as: cream cheese vanilla and lemon, sour cream and plum, yuzu and wasabi, lime and mango, rum raisin and vanilla, lavender and raspberry, gorgonzola cheese and honey, tomato and camembert cheese, and more. We were fortunate enough to be able to try five of the flavors listed above, and highly recommend the cream cheese vanilla and lemon as it tastes just like real New York-style cheesecake.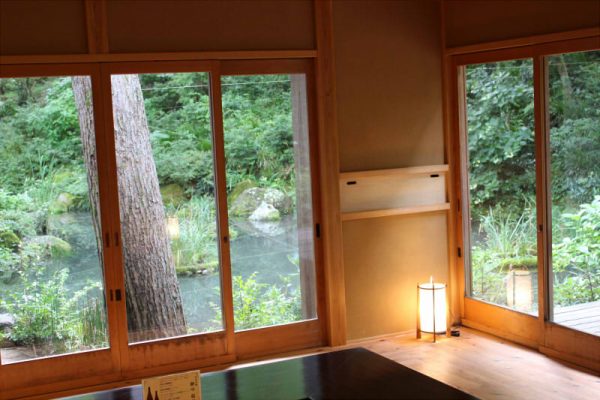 After making a quick stop at the Museum Shop, visitors can feel as though they've travel back to ancient Japan at "Kaikatei," a tea house and café which was remodeled from a traditional Japanese house. From inside, visitors can also indulge in the picturesque view of the garden and pond as they enjoy various drinks and light foods.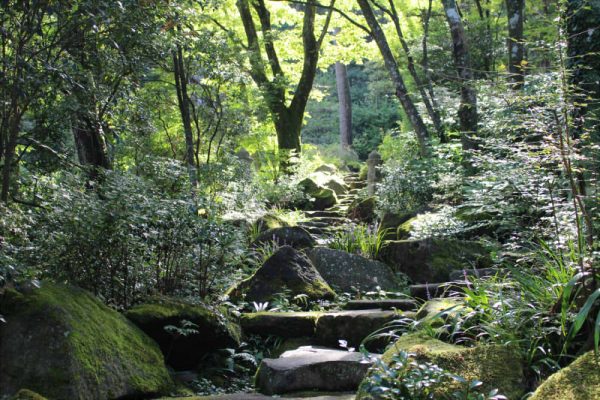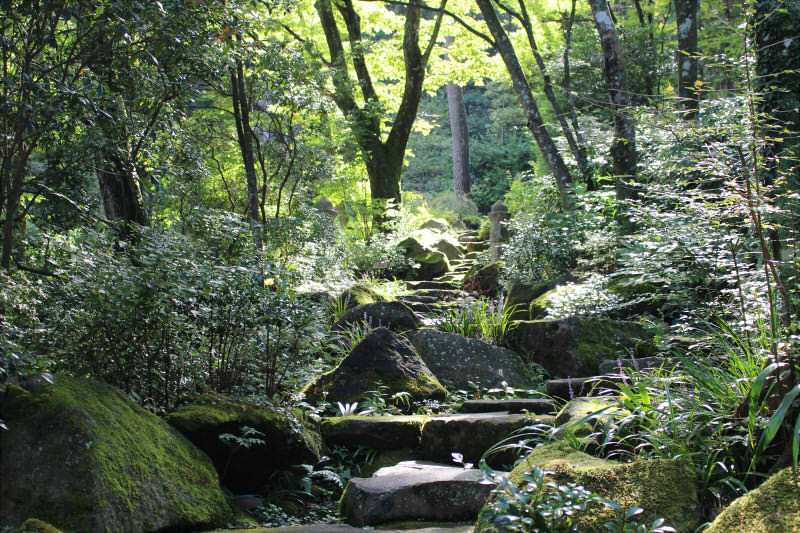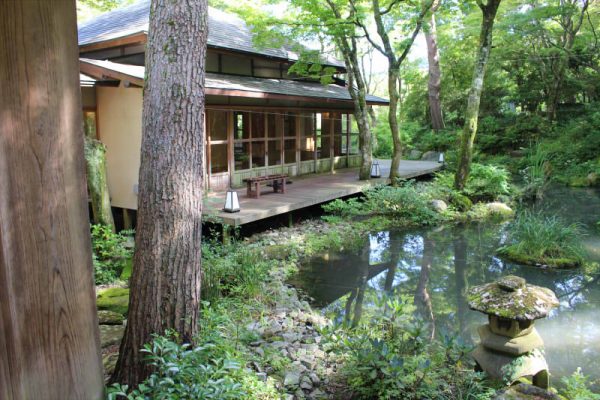 For those who want to soak in the crisp air of Hakone, we highly recommend the garden located directly next to "Kaikatei." The entrance to the garden is a step or two short of the front of the tea house, and a small stream of waterfall cascades along the path. Proceeding deeper into the garden gives a fairytale-like feel, and visitors will eventually find themselves at a quiet rest area—a peaceful and tranquil place so relaxing that one can easily fall asleep.
Wandering the grounds of Okada Museum of Art can easily take half a day, but we anticipate you'll want to set aside even more time once you get there. Why not explore one of the hidden gems in Hakone when you get the chance? More information about the facility can be found here (http://www.okada-museum.com/en/).