(This article is generated by auto AI translator.)
Netflix has decided to distribute the Netflix original anime series "Sinking Japan 2020" exclusively worldwide in 2020, as director Yuasa Masaaki , who directed "DEVILMAN crybaby", takes on the challenge of adapting Komatsu Sakyo's bestseller "Sinking Japan" into an anime for the first time.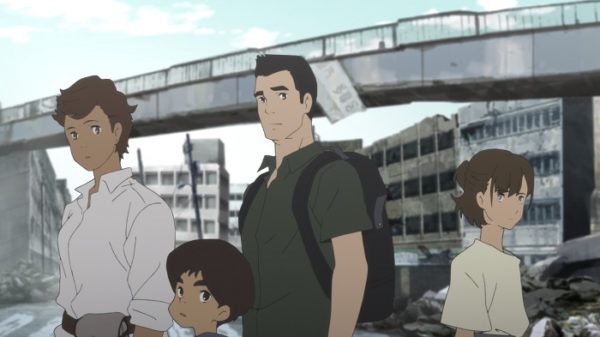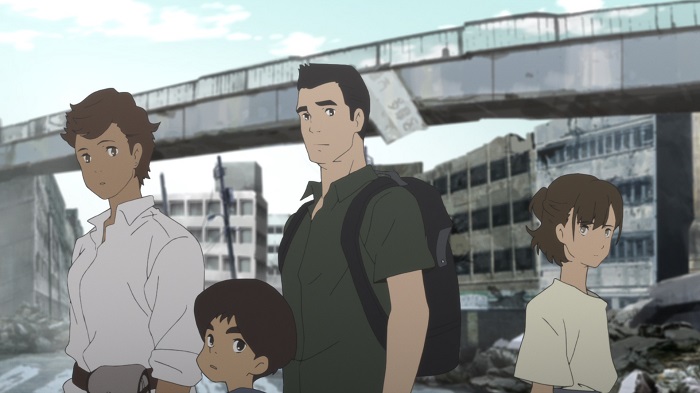 This film is set in modern day Japan in the year 2020. The Sinking of Japan," which has rarely been depicted in the previous video works of Sinking of Japan, offers a realistic look at the sinking of Japan that should be portrayed now, through the story of an ordinary family.
In the year 2020, a major earthquake suddenly struck Japan, which is still in a peaceful state of mind. Ayumu and Go, an ordinary Muto family living in Tokyo, begin to flee Tokyo with their family of four in the midst of chaos, but the ever-declining Japanese archipelago relentlessly pushes the Muto family members into a corner. A choice between life and death, meeting and parting, confronted with extreme conditions. Faced with a tremendous reality, Ayumi and Go, the sisters and brothers of the Muto family, develop the strength to believe in the future and live hard…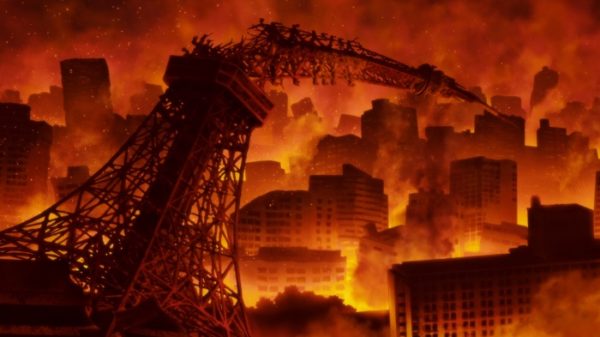 The original novel "The Sinking of Japan" was published by Komatsu Sakyo in 1973 and became a bestseller with 4.7 million copies sold, and was adapted into a live-action film in the same year, earning a distribution of 2.82 billion yen, and was re-filmed in 2006, starring Kusanagi Tsuyoshi and Shibasaki Kou, and became a box-office smash hit with 5.34 billion yen. The first anime adaptation of this major content is "Don't Mess with the Imaging Research Institute" which is currently being aired on NHK and has received worldwide acclaim for "Night is Short Walk Otome", "Lou's Song of Dawn", "Kimi to Nami ni Norereta", "SUPER SHIRO", etc. director Masaaki Yuasa, who has also become a hot topic of conversation.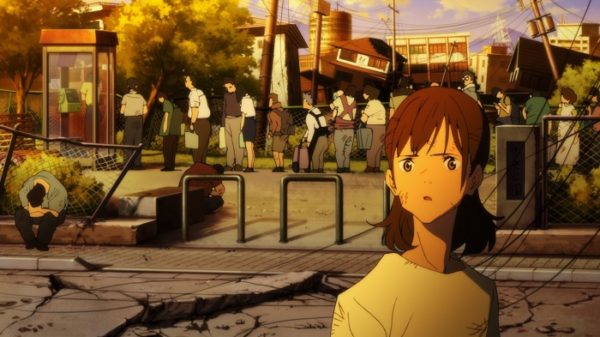 This is the second Netflix original animation series since "DEVILMAN crybaby", which challenged the limits of anime expression and gained tremendous support, and once again uses the dynamism of an animation work to portray a drama in which Japan is confronted with an unprecedented cataclysm that could not be depicted in live action.
The music is by Kensuke Ushio, who is working with director Yuasa for the third time since "Ping Pong The Animation" and "Devilman Crybaby". The film is produced by Science SARU, led by director Yuasa.
Scene photos have been released for the first time, showing the city in flames with a tower that looks like Tokyo Tower, and Ayumi's expression as she looks anxiously into the distance, conveying the real fear and tension that Japan has been transformed into. In the midst of all this, a family of four looks at us with a mixture of anxiety, but they survive! The film seems to be filled with hope for the future, and we can't wait to see how this story of reality and rebirth will be portrayed as people are forced to make the ultimate choice in a sinking Japan.
The Sinking of Japan 2020 will be distributed exclusively on Netflix worldwide in 2020.
"Sinking Japan 2020.
Distribution date: 2020 on Netflix, exclusive worldwide 
Film page: netflix.com/Japan Sinking 2020
Episode: 10 episodes
Official HP: http://japansinks2020.com/
Official twitter: @japansinks2020
Production: "JAPAN SINKS : 2020" Project Partners
©"JAPAN SINKS : 2020"Project Partners