Earlier this month on Friday, January 11th, "ROLL ICE CREAM FACTORY" and a well-established Japanese confectionary shop in Kyoto "Takanoya Sadahiro," will be collaborating to bring a limited, Kyoto-only all-matcha menu to its customers! The menu will be in effect throughout all 6 existing stores.
In addition to the new menu, all stores will also be holding the "Matcha FESTA," a matcha ice cream festival to promote matcha-flavored ice cream.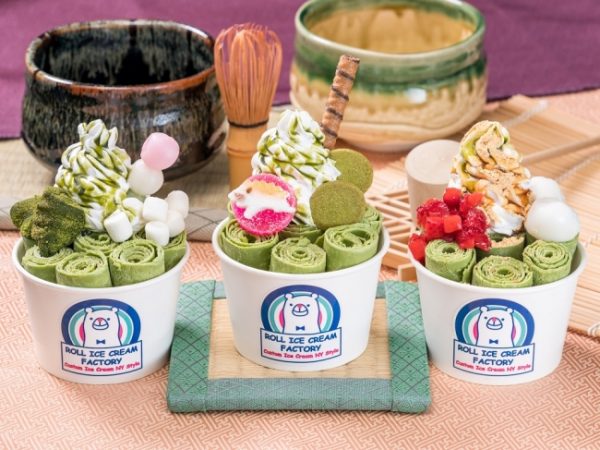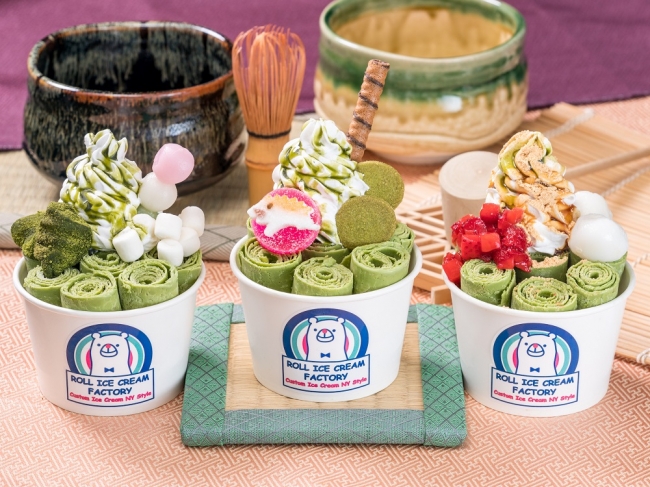 ▼ "ROLL ICE CREAM FACTORY," Japan's first ever rolled ice cream shop
Website: https://rollicecreamfactory.com/
■A taste you can enjoy even in the winter! Japan's rich "Matcha" flavor!
"I can't make it out to Kyoto, but I really want to check those flavors out."—After popular demand, the ROLL ICE CREAM FACTORY franchise has decided to create a matcha menu for all existing shops. In addition to the rich flavors of matcha, as part of the company's collaboration to Kyoto's well-established confectionary shop, "Takanoya Sadahiro," customers can also expect to see cute year-of-the-boar-themed Japanese confectionary as toppings on their rolled ice cream.
Additionally, the Omotesando branch in Harajuku will feature popular flavors like "Green Tea Kiss" and "Matcha Whisper" as part of the Matcha FESTA.
Information on "Matcha FESTA"
Campaign Name: "Matcha FESTA"
Campaign Details: "MATCHA KYOTO 2019," Kyoto-limited menu will be made available in at all 6 existing branches (Omotesando/Harajuku, Dotonbori/Osaka, Aeon Mall Sakai Kitahanada, LACHIC Nagoya, Naha OPA in Okinawa, Yamashita Park Nanairo in Yokohama)
Campaign Period: Friday, January 11th ~ Thursday, January 31st 2019 (through March 31st at the Shinkyogoku, Kyoto store)
※Limited quantities. While supplies last.

MATCHA KYOTO 2019
Base: Matcha
Also contains: Red beans
Toppings: Boar-shaped Japanese confectionary, crepe roll chocolate stick, matcha cookie
Sauce: whipped cream, matcha sauce
Price: 850 yen (includes tax)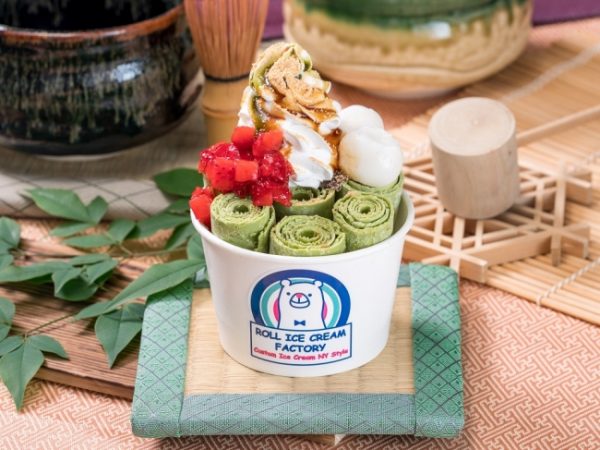 Matcha Whisper
Base: Matcha
Also contains: Red beans
Toppings: Strawberries, shiratama dango glutinous rice flour dumpling
Sauce: whipped cream, Japanese sugar syrup, kinako (roasted soybean) powder
For more information on ROLL ICE CREAM FACTORY store location and hours, please visit this website: https://rollicecreamfactory.com/ (Japanese-only)