This year, "節分" (Setsubun), a day marking the beginning of spring in Japan, will fall on the 3rd of February. Although not a national holiday, Setsubun is widely celebrated across Japan and is especially popular with the children for its bean-throwing and bean-eating custom. If you find yourself in Japan a little bit before or during this holiday, you'll likely see red demon masks or demon-themed items on sale together with beans. This is because Setsubun is celebrated with members of the household throwing roasted soybeans out their front door (and sometimes at the demon) in order ward off evil and bring in good luck. In the case you're throwing beans at the oni (demon), a member of the family will usually dress up as the demon to be pelted by other members—it's certainly a nice holiday to celebrate if you're looking to experience one of the many local Japanese traditions.
In addition to the bean-throwing there's also a custom of eating the same number of beans as your age (plus one) to ensure good health and bring in good luck for the upcoming year. Other traditions during this holiday include making a wish before silently eating an ehomaki, a special Setsubun sushi, while facing a "lucky" direction which changes every year.
With that said, the Japanese seem to have gotten quite creative with the ehomaki. Now, you can purchase all kinds of ehomaki, with over 150 types being sold at Daimaru Tokyo from January 9th through February 3rd. Below are just some examples.
■The "Extravagant" Ehomaki Series
If you're looking for something extravagant this year, then we recommend one of these ehomaki.
For 15,800 yen, this gold-wrapped, crab, meat, pufferfish, abalone-stuffed, caviar and sea-urchin topped roll can be yours!!
There is a total of 19 ingredients used in this roll including the ones listed above. Start your 2019 with luxury!
※Sold only on February 3rd, limited 10 rolls.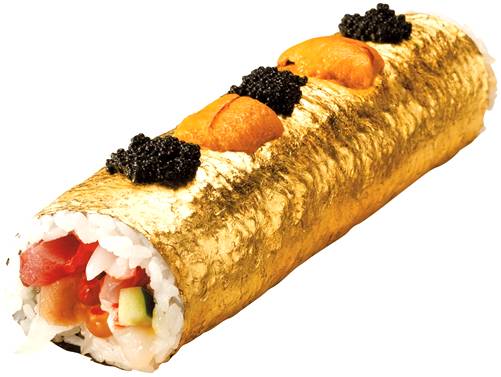 250 grams of Yonezawa Wagyu Beef!!
If you're looking to enjoy some wagyu, then this ehomaki is for you!
Price: 10,800 yen
※Sold only on February 3rd, limited 10 rolls.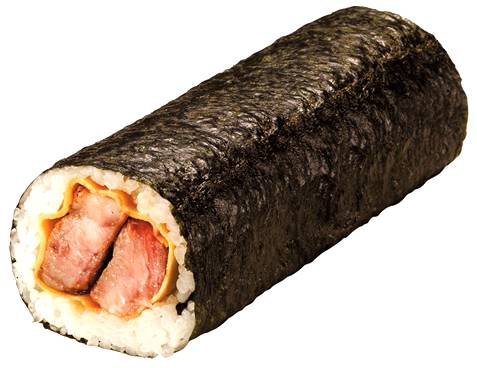 Crab meat lovers, this next ehomaki is for you! Covered inside and out with crab, this roll is priced at 4,860 yen. The inside of the roll is red king crab meat while the exterior is wrapped with snow crab.
※Sold only on February 3rd, limited 30 rolls.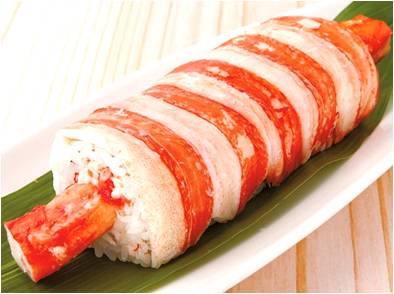 Wrapped in a thin layer of eggy goodness, this roll of shark fin, abalone, crab and shrimp will likely satisfy your tastes for luxury. Priced at 5,000 yen, this roll is sold only on February 3rd must be reserved beforehand.
※Limited 5 rolls.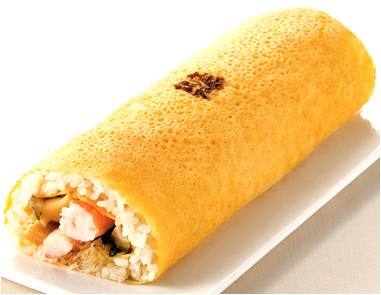 ■The "Special Style" Ehomaki Series
This ehomaki was the NO.1 most popular roll sold in 2018. In addition to shrimp and crab, there are a total of 14 ingredients used in this roll. Priced at only 1,850 yen, this roll is a great "bang for your buck" especially since it's so large that has to be wrapped with two layers of seaweed!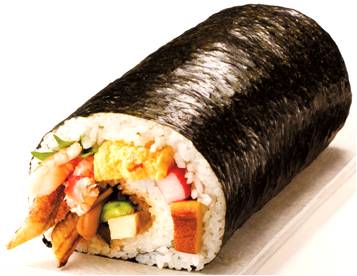 If you're a seafood lover who's looking for something that packs a punch. The ehomaki below is for you! For just 1,550 yen, this roll includes eel, shrimp, and much more!
※Sold only on February 3rd.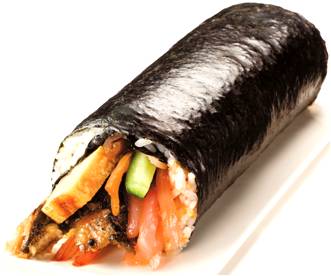 ■The "World Style" Ehomaki Series
This series of ehomaki is made with the fusion of Japanese culture in mind. If you're looking for a little twist, we recommend giving these a try!
Wrapped with wagyu roast beef, this roll is made with the concept of a fusion with a three-star French restaurant.
Price: 2,592 yen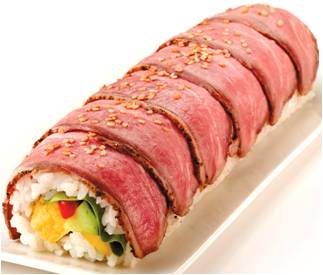 This next ehomaki is modeled after Gimbap and uses ingredients such as Korean seaweed and a thick cut of sirloin steak.
Price: 1,620 yen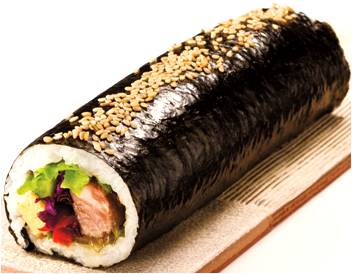 ■The "Unique" Ehomaki Series   
Want something a little bit easy to eat? Why not try this "one-hand omurice (Japanese omelette rice)" ehomaki?
Price: 864 yen
※Sold only on February 2nd and 3rd. Limited 50 rolls.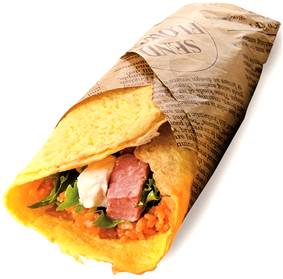 Fancy something sweet? If so, then this ehomaki is for you! This 10cm long ehomaki is made entirely out of candy!
Price: 1,200 yen
※Sold from January 18th onwards. While supplies last.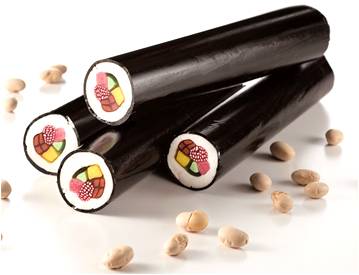 Lastly, if you're not exactly feeling like rice, this pie-crust wrapped sausage and sauerkraut ehomaki will surely satisfy your tastebuds!
※Sold from January 9th onwards. Limited 12 rolls per day.