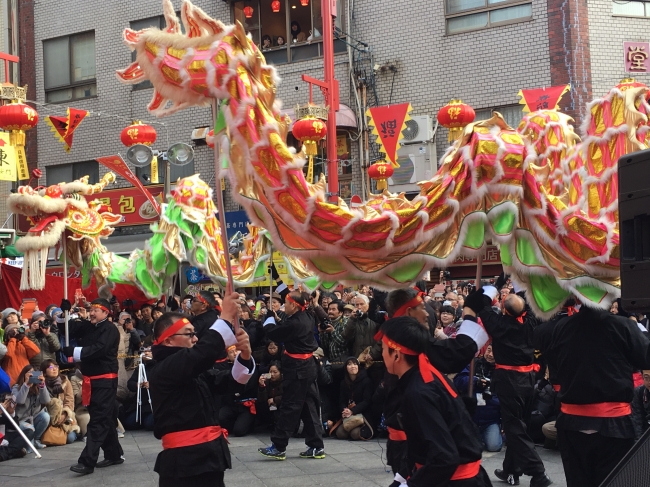 Events
Kobe celebrates Nankinmachi's 150th year anniversary by holding the "2019 Nankinmachi Spring Festival"!
Chinese New Year is just around the corner! It's that time of year again to celebrate the new year according to the traditional Chinese calendar. Like many other places around the world, Chinese New Year celebrations are also popular in Japan.

The Spring Festival (Chinese New Year) has been held in Nankinmachi, Kobe since 1987. Every year, the festival is held in conjunction with the Lunar New Year, making this the 31st time the festival will be held (excluding two years during Emperor Showa's passing and the Great Hanshin Earthquake). Events will feature traditional Chinese theatrical performances such as "bian lian" or "face-changing," acrobatics, lion dances, and "The Gathering of Chinese History," a parade consisting of characters from ancient China ranging from heroes of the romance of the three kingdoms to Lady Yang, one of the four legendary beauties of China.



■2019 Nankinmachi Spring Festival – General Information
Date and Time: Tuesday, February 5th・Saturday, February 9th ~ Monday, February 11th ※The parade will be held on Sunday, February 3rd.
Location: Nankinmachi (Kobe Chinatown) and surrounding areas 
Features: ・Celebratory Lion Dance
      ・Spring Festival Dishes & Lucky Bag (items equivalent value to 2,019 yen)
  ・"A Gathering of Chinese History" (a parade of people dressed up as heroes from romance of the three kingdoms and Lady Yang in costumes used for Chinese Opera)
  ・Small envelope (with a guaranteed-win lottery ticket similar; possible prizes range from travel vouchers to food coupons at Nankinmachi)
  ・Various special menus and more including menus from Hyogo prefecture's 150th Anniversary Fair which uses ingredients from around Hyogo
Please visit this website for more information about the festival (Japanese-only)!   https://www.nankinmachi.or.jp/event/shunsetsu/2019/